Gorge Amphitheatre | Quincy, Washington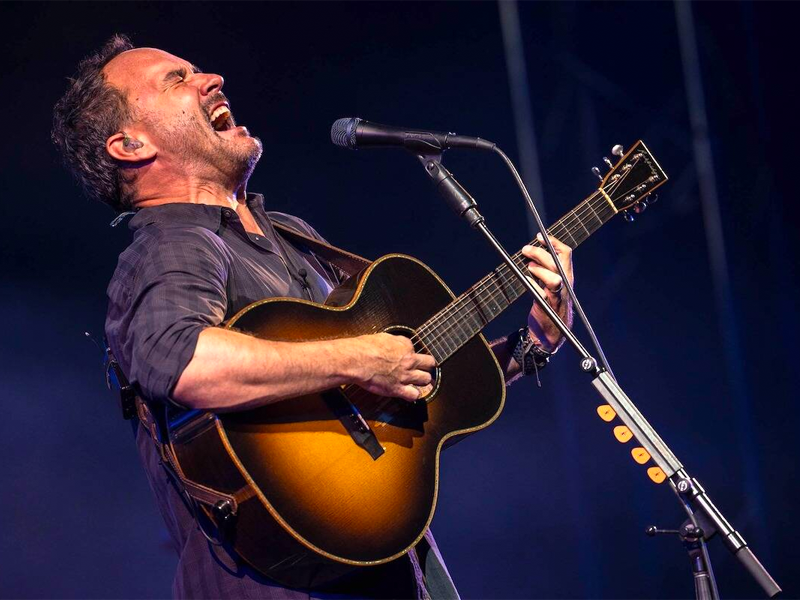 As always, the Labor Day weekend is extra special in Washington, as Dave Matthews Band performs at the Gorge Amphitheater from the first of September to the third. For three days, the Grammy award-winning band will give you a frontside ride to 25 years of music, from "Under the Table Dreaming" to "Walk Around the Moon." No DMB concert is complete without their spectacular impromptu jams, so this means that this 3-day concert is going to be as unique as their past performances! This is going to be peak enjoyment and nostalgia. That is why these are nights not to miss! Clear your calendars and buy tickets now before they sell out!
Among the pioneering rock bands of the 90s is the Dave Matthews Band. Their music which blended rock, jazz, folk, and funk, has become among the records with the most airplay throughout the years. Established with members consisting of vocalist/guitarist Dave Matthews, bassist Stefan Lessard, drummer/backing vocalist Carter Beauford, violinist/backing vocalist Boyd Tinsley, and saxophonist LeRoi Moore. In addition to their albums, the band is also well known for their live performances. The award-winning band is a jam band renowned for extensive tours and word of mouth that boosted their popularity.
Initiated in 1991, Matthew's headed the formation of the band, choosing the current lineup for their distinct talents. After the band was established, they prepared for three years to officially debut. In 1994, their first album, "Under the Table and Dreaming," came out. It sold over four million copies, mainly due to the singles "Ants Marching" and "Satellite." This early success catapulted them to mainstream rock radar. After two years, their sophomore album "Crash" was released, which became their best-selling album of all time. Like their predecessors, the subsequent albums were successful. Seven of their albums topped the Billboard 200 charts consecutively, with "Come Tomorrow" (2018) as their seventh album in the chart. Earlier this year, their latest album, "Walk Around The Moon," was released, much to fans' delight.
For three nights, the greatest 90s jam band will bring their banger hits and all-time favorite songs to the Gorge Amphitheatre, beginning on Friday, September 1. Get your tickets now!