Gorge Amphitheatre | Quincy, Washington
Beloved surfer dude Jack Johnson comes to Gorge Amphitheatre on Saturday 22nd July 2017 with his mellow, melodious stylings for a super chilled night of summery music! Hitting the road for a full US tour for the first time in three years, Johnson will be testing out some fresh new tunes, and will be joined for the show by very special guests The Avett Brothers and John Craigie! What a night!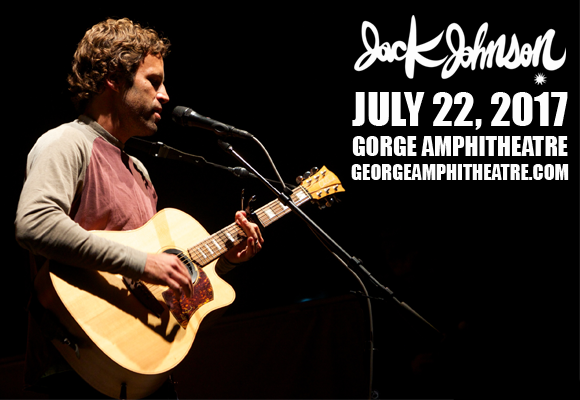 Since being featured on the G-Love song "Rodeo Clowns" from the 1999 album Philadelphonic, American singer, songwriter, musician, actor, record producer, documentary film maker and former professional surfer Jack Johnson has been making waves in his own right. Johnson's debut album Brushfire Fairytales was released in 2001 and was well received. Following that release, Johnson has regularly found himself at the top of the charts, with four number one albums on the Billboard 200 chart (Sing-A-Longs and Lullabies for the Film Curious George in 2006, Sleep Through the Static in 2008, To the Sea in 2010, and From Here to Now to You in 2013). His 2005 album In Between Dreams was also popular, peaking at number two twice, once in 2005 and again in 2013. Summer 2017 will see the release of Johnson's hotly anticipated next album.