Gorge Amphitheatre | Quincy, Washington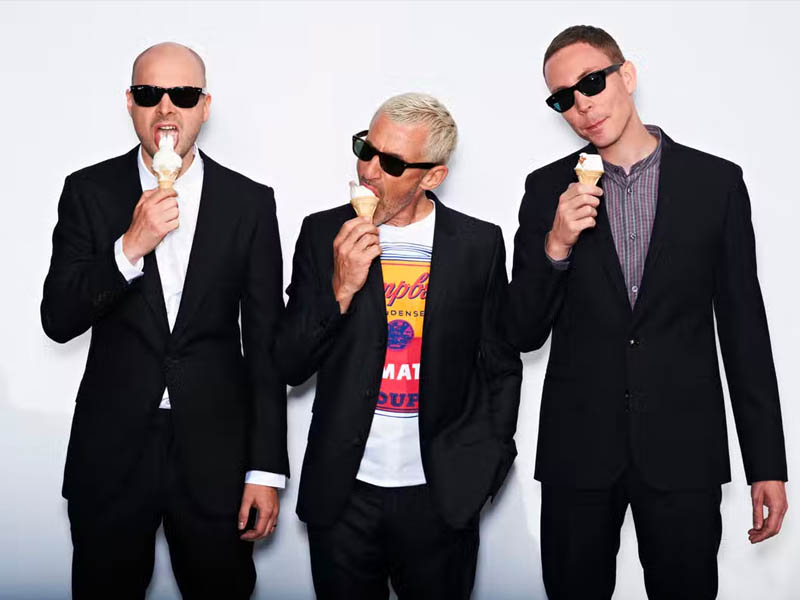 This summer, the breathtaking concert ground of Gorge Amphitheater is anticipated to be fully packed for a three-day rave fest called the Group Therapy Weekender! The sensational Finnish-English electronic dance trio Above & Beyond will conquer the famous destination with their unprecedented dance tracks! From July 21st to 23rd, the award-winning group will deliver their massive hits, legendary remixes, and epic drops! Since emerging in 2000, the London-based group has extensively entertained the world with trance staples like "Sun & Moon," "Believer," "Gratitude," "500," and many more! Apart from older hits, the group is also expected to showcase some new tracks, including their latest releases, "Almost Home," "Screwdriver," and "Always Do." On Friday, 21st July 2023, Above & Beyond will perform their first night at the Gorge Amphitheatre! There are reports that the Group Therapy Weekender is almost sold out! So, If you're keen on attending this highly-anticipated rave, you should hurry and score your tickets now before it's too late!
Prolific electronic music group Above & Beyond remains at the top of the dance music realm with their critically-acclaimed live shows. Although they have yet to release a new studio album since their latest effort, Flow State, in 2019, they have continued diversifying the music world with their outstanding trance and ambient staples. In 2021, the trio released their latest ambient album, Flow State: Healing with Nature. Last year, Above & Beyond dropped their latest single, "Always Do," with Mat Zo. Above & Beyond has had a phenomenal career. The trio has dropped five critically-acclaimed studio albums and released countless singles. Their exemplary work has also resulted in numerous accolades, including two BBC Radio Awards, two Grammy nominations, and three International Dance Music Awards.
The London-based trio has a fully-packed 2023 with several festival appearances across the world. This summer, Above & Beyond is bringing back the Group Therapy Weekender. The massive music fest is stacked with a line-up comprising Ajunadeep and Anjuanbeats artists. The huge three-night festival at the Gorge Amphitheater promises exemplary music and an enormous community of music and fun-loving kindred spirits. Fans attending this epic festival can look forward to the event's several features, such as artist meet and greets, campsite parties, arts & crafts, yoga and meditation sessions, educational talks, and many more. Unsigned electronic dance artists can also submit their music to Anjunadeep's demo drop section.
If those activities are not enough, the festival will also feature lawn games, movement workshops, and a Q&A hosted by Above & Beyond. The group brings back warm-up parties designed to hype up guests for the upcoming weekend rave fest. Above & Beyond has used their influence and massive popularity to create two music empires, the Anjuanbeats and Anjunadeep. These record labels have countless up-and-coming artists, as well as big names, in their roster. Some of the labels' notable artists include Alt-J, Ben Bohmer, Catching Flies, Eli & Fur, Andre Bayer, and more.
So get yourself familiar with Above & Beyond, as well as artists from their labels, and prepare for the biggest dance music fest happening at the Gorge Amphitheater this summer!