Gorge Amphitheatre | Quincy, Washington
The Anjunafamily returns to The Gorge this summer, this is Group Therapy with Above & Beyond and friends at the Gorge Amphitheatre on Saturday, July 23rd and Sunday, July 24th 2022. Get your 2-Day Pass here! The lineup for Group therapy is: Amy Wiles, Andrew Bayer, Ben Böhmer, Bexxie, Eli & Fur, Franky Wah, Genix, James Grant & Jody Wisternoff, Marsh, Mat Zo, OLAN, Oliver Smith, Qrion, Trance Wax, and more to be announced too! Join the stars of Anjunabeats and Anjunadeep for two full days of music, this is some serious therapy.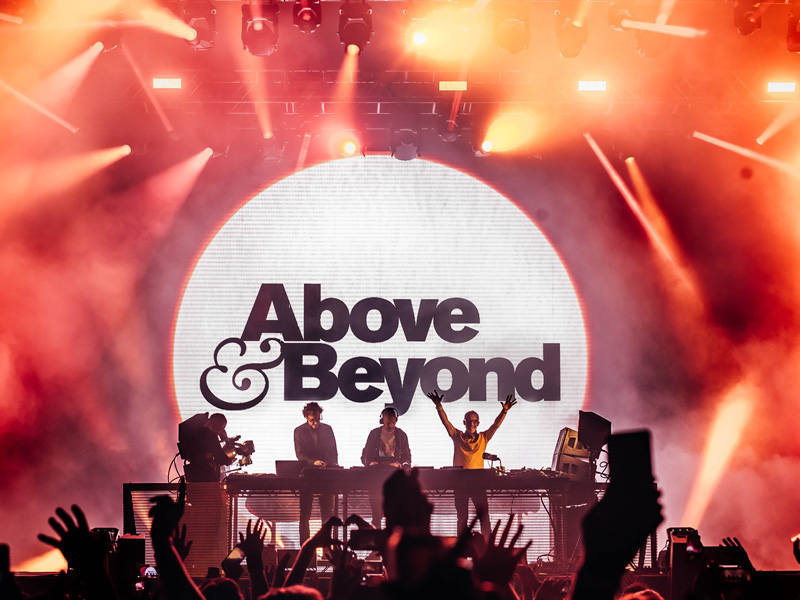 "The Weekender is all your favorite people and artists coming together to have some fun at one of the most breathtaking venues in the world." The two-day festival features artists from the extended Anjunabeats and Anjunadeep family and an Above & Beyond yoga session set to music from their new mindfulness album 'Flow State'.
Above & Beyond, are Jono Grant, Tony McGuinness and Paavo Siljamäki. They have four acclaimed studio albums, 14 compilation albums, two 'acoustic' albums and a stand-alone album for yoga and meditation, not to mention innumerable club cuts and dance remixes, earning two Grammy nominations for anthems "Northern Soul" feat. Richard Bedford and "We're All We Need" feat. Zoë Johnston.
"Above & Beyond does not create what you would think to be as just "electronic music", the group took their talents and their intelligence with instruments, singing, and their interests in electronic music to form something that really is Above & Beyond. The lyrics and melodies formed in a song promote one thing more than anything, love, pure love, the kind of love that stays with you over time. The group has the upmost capability, through what they do best, to completely transform one's outlook on life and the things around them."