Gorge Amphitheatre | Quincy, Washington
Returning to the Gorge Amphitheatre, Above & Beyond bring you the second day of their Group Therapy Weekender on Sunday, July 24th 2022. Featuring headline sets from Above & Beyond, plus artists from the extended Anjunabeats and Anjunadeep family, you can expect to see and hear, Amy Wiles, Andrew Bayer, Ben Böhmer, Bexxie, Eli & Fur, Franky Wah, Genix, James Grant & Jody Wisternoff, Marsh, Mat Zo, Olan, Oliver Smith, Qrion, Trance Wax, and more to be announced as we get closer to the weekend… Grab some tickets now to the biggest Anjunadeep family celebration in what is undoubtably one of the best locations in the world.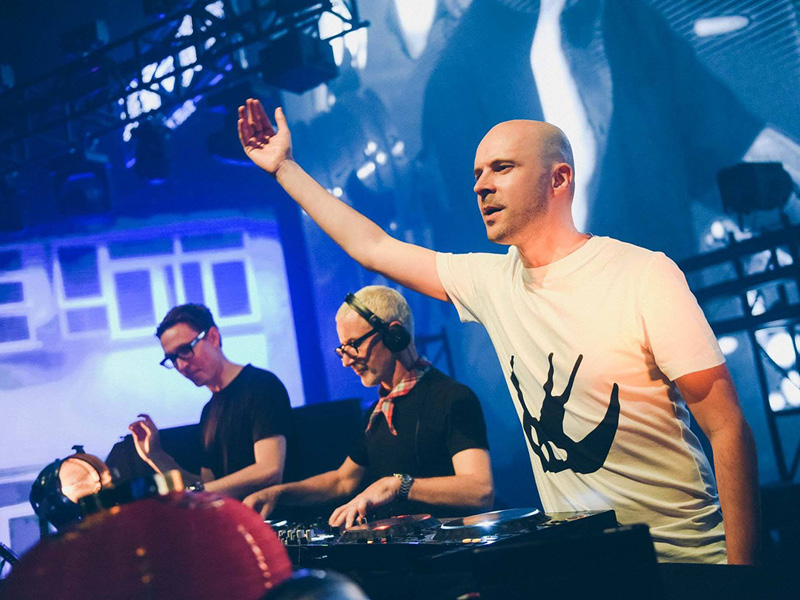 Headlined and curated by the Above & Beyond trio, Jono Grant, Tony McGuinness and Paavo Siljamäki. The Group Therapy Weekender is more than just another EDM festival, it is a transformational experience for any Anjuna fan, offering a full weekend of community and connection through music in the astounding natural beauty of The Gorge. There are also surprise pop-up sets, a wellness and learning program, artist meet and greets, and an Above & Beyond yoga session set to music from their new mindfulness album 'Flow State'.
Described by UK music bible Q Magazine as "the world's biggest cult band", Above & Beyond's enviable list of sold out shows includes headline performances at historic venues like Madison Square Garden NYC, The Hollywood Bowl, The Sydney Opera House, Royal Albert Hall London, Red Rocks Amphitheater and record-breaking turnouts for their own festival events on LA's Huntington Beach and at The Gorge Amphitheater in Washington State.
"Above & Beyond does not create what you would think to be as just "electronic music", the group took their talents and their intelligence with instruments, singing, and their interests in electronic music to form something that really is Above & Beyond. The lyrics and melodies formed in a song promote one thing more than anything, love, pure love, the kind of love that stays with you over time. The group has the upmost capability, through what they do best, to completely transform ones outlook on life and the things around them."