Gorge Amphitheatre | Quincy, Washington
SUNDAY DAY TICKETS – Bass Canyon Festival is back for another instalment of the very best and baddest bass artists out there right now! With performances from Excision throughout the weekend, the line-up for the 2019 Festival event is being announced and fans just cannot wait to see who else will be added to the list! If you love to be on the dance floor all day and all night then you've come to the right place! Book your day pass and head to Gorge Amphitheatre on Sunday 25th August 2019, it's about to kick off!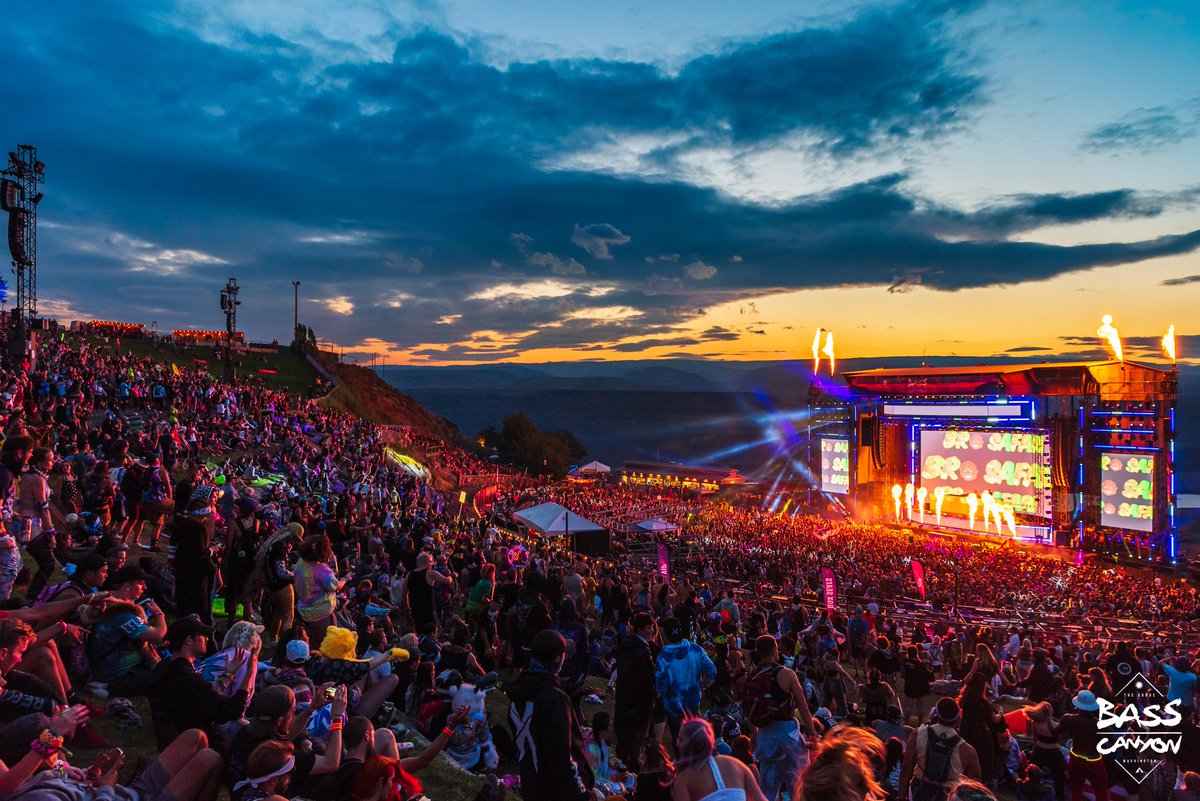 Bass Canyon Festival has become one of the biggest events at Gorge Amphitheatre as the annual festival brings some of the dirtiest dance music to it's grounds for one weekend every summer! With its promise to play non-stop bass, the event sure does live up to it's name. With some of the best visual art productions, Bass Canyon not only brings a solid line-up each time, but also aims to impress with spectacular displays to go hand in hand with the performances. Prepared to be transported to a whole other dimension for this August weekend…
"Excision is bringing you a one-of-a-kind festival in the Pacific Northwest featuring 3 days of The Paradox stage production, 40+ of the heaviest hitting artists in the scene, gorgeous views of the mountainous Gorge Amphitheatre, and 3 performances by Excision throughout the weekend."
FULL LINE UP YET TO BE ANNOUNCED – STAY TUNED!
"Bass Canyon is back for its second year at the stunning Gorge Amphitheatre. Voted time and time again as one of the best outdoor concert venues in the world, the Gorge showcases unbelievable mountain views behind some of the greatest live music events on earth. Known for its award-winning campgrounds, the Gorge is easily accessible to the entire US Pacific Northwest region and British Columbia."