Gorge Amphitheatre | Quincy, Washington
The time has come to follow Alice down the rabbit hole…again! The second ever Beyond Wonderland at Gorge Amphitheatre on Saturday 18th, and Sunday 19th, June 2022. Join Alice and a curious cast of characters for three nights of camping and two full days of electronic dance music, immersive art, costumed performers, and more.
Last year, Beyond Wonderland at the Gorge kicked off the weekend with a bang, inviting attendees into the festival grounds on the Thursday for a phenomenal pre-party with some of the biggest artists performing at the festival. Virtual Riot, Wuki, Drezo, Nostalgix, and more took over the Cheshire Woods, giving everyone a free taste of what was to come the rest of the weekend.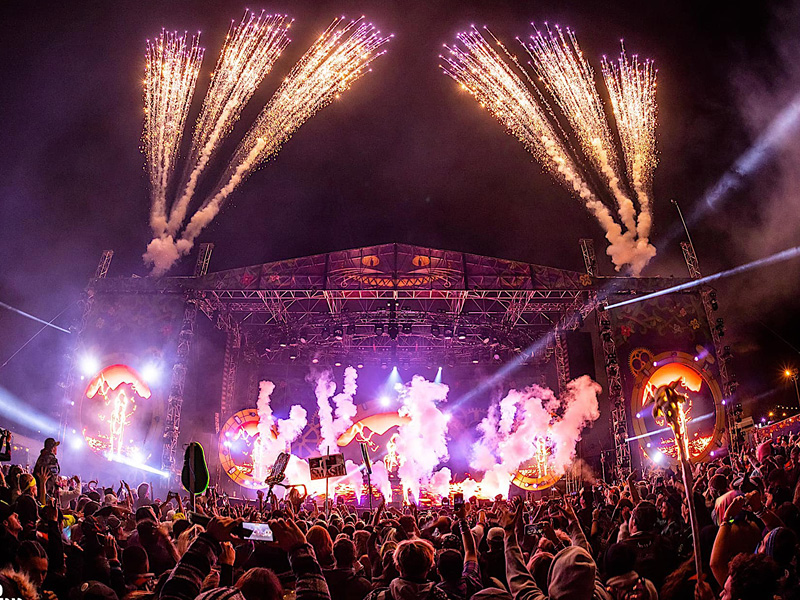 Insomniac delivers some of the best electronic dance music festival lineups in the world and Beyond Wonderland at the Gorge 2021 was no exception. The lineup they booked for their first festival at this idyllic venue was quite the statement, as they tapped a slew of compelling rising stars in the dance music space alongside all time festival favorites for an unforgettable demonstration of talent. Alison Wonderland took over the Fractal Valley for an hour of trap-inspired bliss. Moore Kismet similarly had a powerful showing, as they packed out the mainstage early for an unforgettable debut at the Gorge. Finally, an honorable mention to BIJOU and Dr. Fresch, who brought their signature sounds to the Caterpillar's Garden for two hours of intoxicating G-house.
Insomniac always brings top-of-the-line production to their events, whether it be flawlessly executed stage setups to intricate art installations throughout a venue, they never disappoint. The dancers and other performers are excellent touches as well, allowing you to further immerse yourselves in festival wonderland with clock-headed men walking amongst you.
If that's not enough, expect signature piece's that stand out in the scenery along with carnival rides, creating a unique space to enjoy festivities other than music when you needed a break. Last years piece was the wooden rabbit head located near the Cheshire Woods, an unforgettable piece that many gathered around throughout the festival.