Gorge Amphitheatre | Quincy, Washington
Escape from your life down the rabbit hole into, Beyond Wonderland at the Gorge Amphitheatre on Saturday, June 18th, 2022. The first day of Beyond Wonderland festival, quickly becoming one of the best EDM festivals, with the biggest names in all forms of Dance music playing live. Situated at the magical Gorge site overlooking the Columbia River, you cannot find a better setting to party it up all night long or just vibe along. With music, carnival rides, wondering performers, exhibits and more you probably won't have time to see it all in just one day!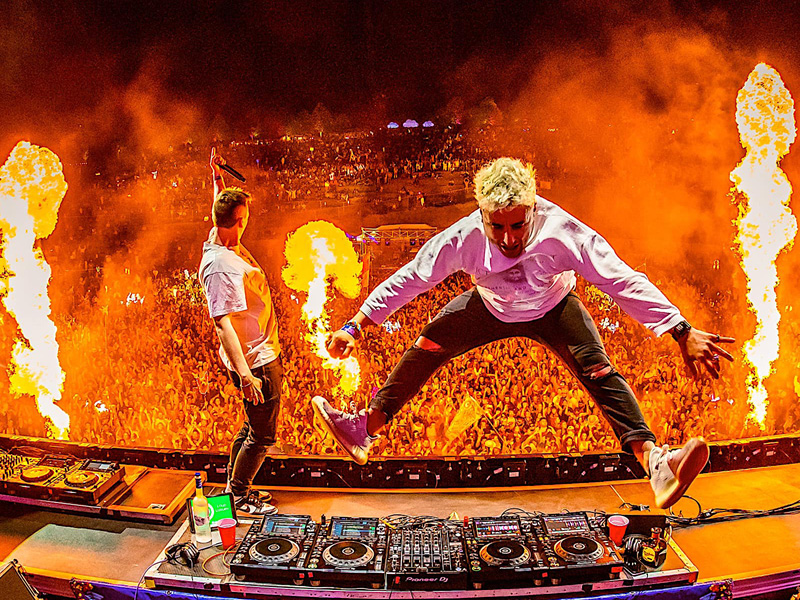 This is the second ever Beyond Wonderland at the Gorge, and it is already recognized as one of the best EDM festivals to go to, if only because of the fantastic setting. The first event in 2020 was cancelled and the re-scheduled 2021 event went ahead in the fall. This year, you get a proper summer festival, so don't forget your sunscreen!
Last year's event grounds were packed with options, and in a seemingly appropriate disorientation, nobody knew where to walk first. From classic carnival rides, to art installation Instagram hot spots in the form of thrones, mushrooms, and teacups, play areas and swings for those wishing to let their inner child out, and more food options than a small city, and finally, just what you want at a festival of music, the three themed music stages. All enclosed in an easily maneuverable perimeter, making each new lap its own discovery adventure.
As this year's line-up is still unannounced, but you can be certain it will top last years, considering the problems with scheduling, and then re-scheduling, the final lineup they booked for their first festival was quite the statement, as they tapped a slew of compelling rising stars in the dance music space alongside all-time festival favorites for an unforgettable demonstration of talent. Alison Wonderland took over the Fractal Valley for an hour of trap-inspired bliss. Moore Kismet similarly had a powerful showing, as they packed out the main stage early for an unforgettable debut at the Gorge. Finally, an honorable mention to BIJOU and Dr. Fresch, who brought their signature sounds to the Caterpillar's Garden for two hours of intoxicating G-house.