Gorge Amphitheatre | Quincy, Washington
Day 2 of your journey through, Beyond Wonderland at the Gorge Amphitheatre on Sunday, June 19th, 2022. Join Alice in her mushroom tea fueled exploration of the magical Gorge site overlooking the winding Columbia River, move to the beat of world-class EDM brought to you by only the best artists, while being entertained by roving dancers and performers, or just vibe it out at one of the exhibits or if you're up for more adventure, take a carnival ride… there's just too much to see and do at Beyond Wonderland.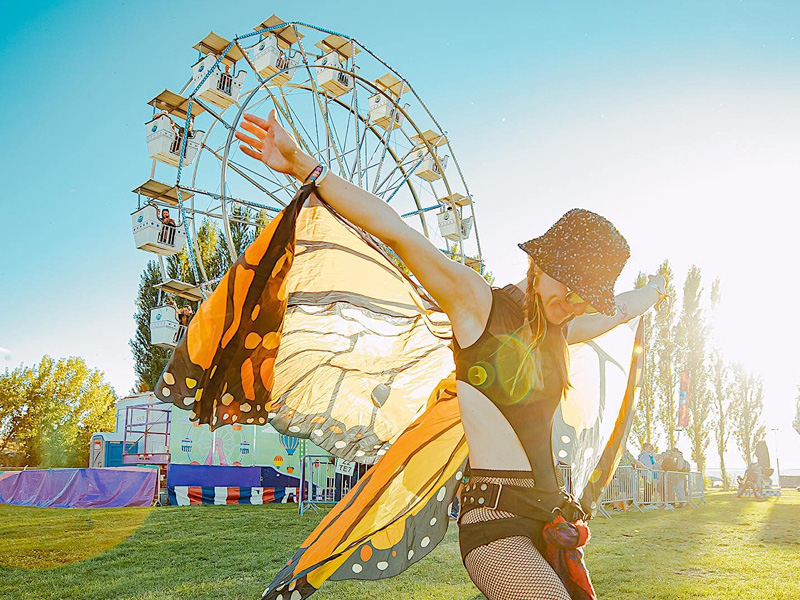 The second day of the second ever Beyond Wonderland at the Gorge, and it is already recognized as one of the best EDM festivals to go to, if only because of the fantastic setting. The first event in 2020 was cancelled and the re-scheduled 2021 event went ahead in the fall. This year, you get a proper summer festival, so bring out the short shorts, and don't forget your sunscreen!
As this year's line-up is still unannounced, but you can be certain it will top last years, considering the problems with scheduling, and then re-scheduling, the final lineup they booked for their first festival was quite the statement, as they tapped a slew of compelling rising stars in the dance music space alongside all-time festival favorites for an unforgettable demonstration of talent. Alison Wonderland at the main stage of a festival of her namesake, she absolutely delivered. Her set masterfully toured just about every electronic genre. In the middle of our electronic education, she stopped the bus to proclaim the reason: "This is where we come to remember music is god." Moore Kismet similarly had a powerful showing, as they packed out the main stage early for an unforgettable debut at the Gorge. Finally, an honorable mention to BIJOU and Dr. Fresch, who brought their signature sounds to the Caterpillar's Garden for two hours of intoxicating G-house. All in all, last year saw the Gorge host more than 60 diverse, popular and award-winning dance music artists, expect this year to be bigger.