Gorge Amphitheatre | Quincy, Washington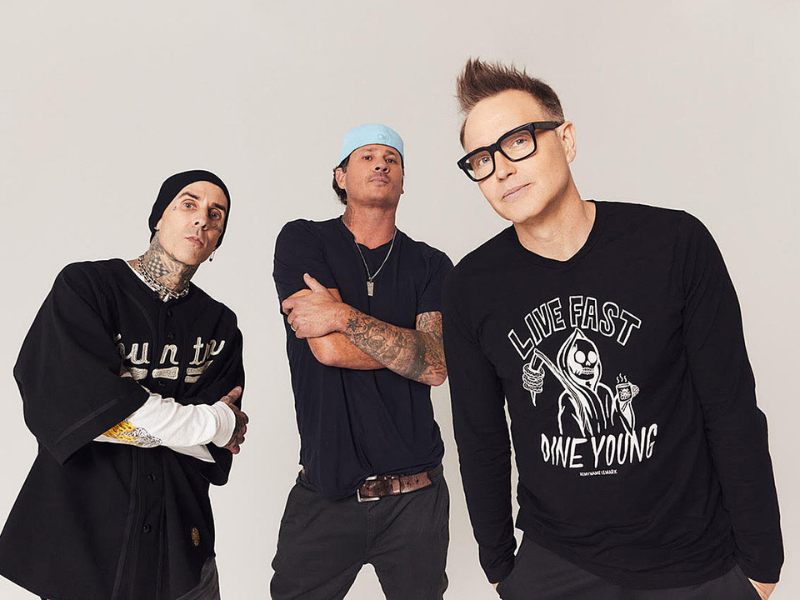 Ride the bandwagon because blink-182's making a comeback and they're not stopping anytime soon! They just released their newest album 'One More Time…' which had all the fans raving about it. Just now, they announced a huge stadium tour across North America. If you've been a long time fan of blink-182, you know this is going to be epic and you can't miss it! They're going across the country with support from the beloved Pierce the Veil, including a stop in Quincy, Washington.
Catch blink-182 and Pierce the Veil live at the Gorge Amphitheatre on Sunday, the 14th of July, 2024! It's not often that your favorite bands come together for a show like this, so grab the opportunity while you can! Tickets to see blink-182 and Pierce the Veil in Quincy are on sale right here. Purchase yours by clicking 'GET TICKETS' before tickets sell out!
Since their modest beginnings almost three decades ago in a San Diego garage, blink-182 has been a driving force in the music scene, captivating audiences worldwide from Adelaide to Zurich. They've sold over fifty million albums, solidifying their status as one of the era's definitive rock bands. As The New York Times aptly put it, "No punk band of the 1990s has been more influential than 'blink-182'."
Having already notched up numerous platinum records and chart-topping singles, the band is now gearing up for their eagerly awaited 10th studio album. With Delonge back in the mix after an almost decade-long hiatus, fans can anticipate that electrifying on-stage chemistry that has been their trademark for years. They just released their new album "One More Time…" and it's everything fans have dreamed of. blink-182 is super excited to embark on this next chapter of their journey together, all made more exciting with an upcoming tour.
Prepare yourselves for a punk rock fest because blink-182 is hitting the road in 2024! Finally, after a decade of radio silence, the band is ready to get back on their groove. The trek is taking them across cities in North America, including a long awaited stop in Quincy, Washington. Making this event even more special than it already is is the fact that Pierce the Veil is joining them on tour!
Pierce the Veil also just released their newest album after over 7 years, and it's definitely an exciting time for punk rock fans. Pairing blink-182 and PTV in one live show means you get the best of both worlds! If you're a long-time fan of both these bands, you can't afford to miss out on this show.
Catch the punk rock legends blink-182 when they land in your city! This once in a lifetime opportunity doesn't come often and you must make sure you don't miss out. If you want to get your hands on tickets, secure them right now before it's too late! Go ahead and click 'GET TICKETS'!