Gorge Amphitheatre | Quincy, Washington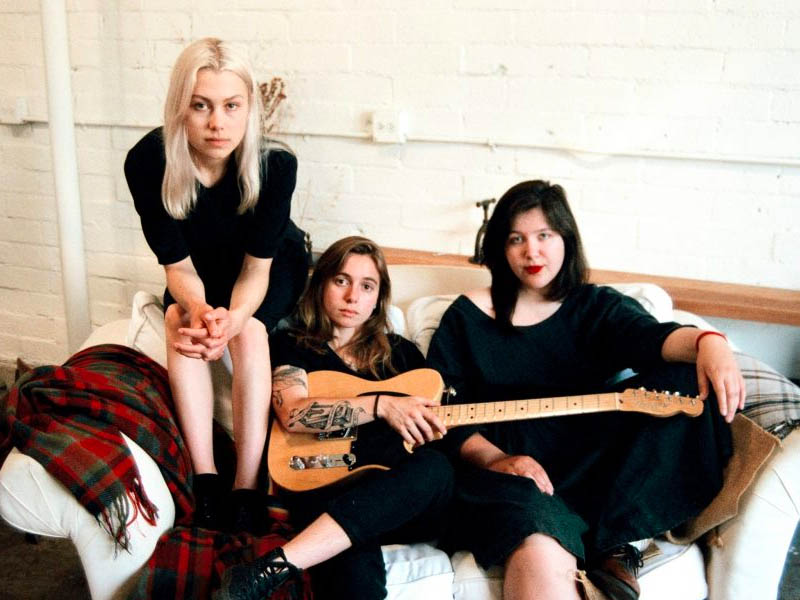 Indie rock supergroup Boygenius is taking their bringing their much-awaited "The Tour" across North America this summer! The wildly-anticipated trek kicks off right after the trio completes their Coachella run this spring! Their series of shows will cover over 20 major cities and bring several special guests! On Saturday, 29th July 2023, the girls of Boygenius make a pit stop at the breathtaking Gorge Amphitheatre in George, Washington! The show is set to deliver the band's highly-acclaimed hits, including their string of brand new chart performing singles, such as "$20," "Emily I'm Sorry," "True Blue," and "Not Strong Enough." Besides Boygenius, the show in Gorge Amphitheatre also presents supporting acts, Illuminati Hotties and Muna! If you love yourself some excellent indie rock jams, you better secure your tickets now before they sell out!
Boygenius is a semi-brand-new act that took over the headlines in 2018. The five-year-old band comprises indie rock darlings Julien Baker, Phoebe Bridgers, and Lucy Dacus. Individually, these girls have had phenomenal solo music careers and dropped several critically-acclaimed albums. For instance, Julien Baker is revered by critics and fans for her intimate and very honest lyrics. She found commercial success with her sophomore effort, Turn Out the Lights, which entered five Billboard charts upon its release in 2017.
Meanwhile, Grammy-nominated artist Phoebe Bridgers just completed the 2022 Reunion Tour. She also spent the better part of spring 2023 supporting Taylor Swift on The Eras Tour. Lastly, Lucy Dacus made indie rock fans' quarantine more bearable by releasing the 2021 Adult Alternative Airplay bangers "Hot & Heavy" and "Brando."
Indeed, with great individual careers, joining forces as a trio will definitely turn some heads. So imagine the fans' delight when these illustrious musicians announced their 2023 tour! Of course, fans can anticipate Boygenius to deliver their critically-acclaimed eponymous debut EP. The 2018 effort was an immediate commercial success upon its release in the fall. Boygenius entered five Billboard charts, even entering the top 10 of the Heatseekers and Independent Albums charts. The girls also made waves in the U.K. and Scotland, where their albums managed to break into the mainstream charts.
The six-track EP demonstrated precisely what one would expect from three singer-songwriters. Some critics have described the work as "an effective kind of magic." This incredible reaction is a byproduct of three incredibly unique vocal styles - from Bridgers' intimate vocals and bedroom folk style to Baker's powerful vocal presence to Dacus' no-nonsense and confrontational vocals. In 2018, the album made it into "best of" lists from several publications, such as Consequence of Sound, NPR Music, Esquire, and Under the Radar.
This 2023, fans can look forward to several more new tracks as Boygenius debuts their fresh-off-the-studio singles from their demo album, The Record. These hits all entered the Billboard charts. The lead single, "$20," peaked at number 30 on Billboard's Adult Alternative Airplay chart. Meanwhile, "Emily I'm Sorry" placed in the top 40 on the Hot Rock and Alternative Songs charts. Lastly, their latest drop, "Not Strong Enough," entered both the AAA and Hot Rock and Alternative charts.
Catch Boygenius as they deliver these smashing hits at the Gorge Amphitheatre! Tickets are now available, so grab them will you still can!