Gorge Amphitheatre | Quincy, Washington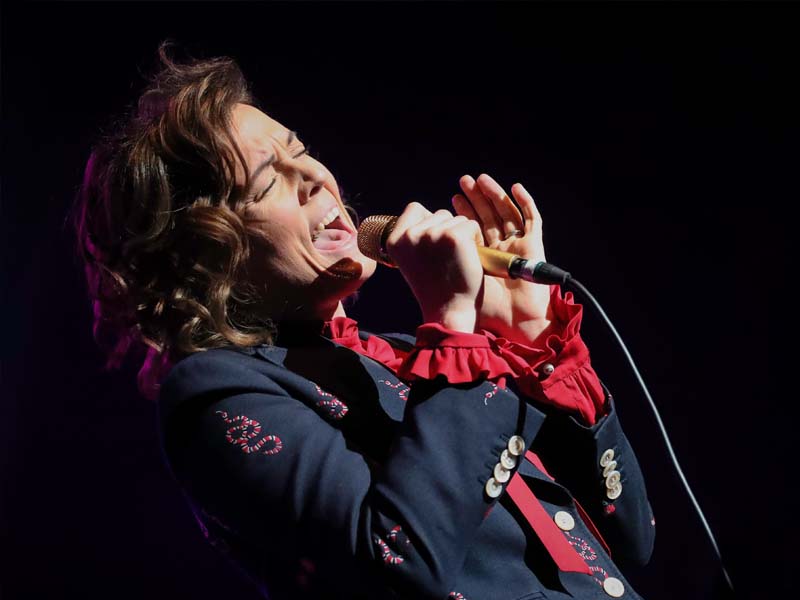 This 2023, Brandi Carlile's annual summer tradition, Echoes Through the Canyon, makes its phenomenal return! The folk music festival takes place at Washington's top entertainment destination, Gorge Amphitheatre, on Friday, 9th June 2023! Fans can look forward to seeing some of the most sought-after rock and folk performers, including the much-anticipated set from the celebrated Rock and Roll Hall of Famer Brandi Carlile! The two-day event takes over the summer, and Brandi Carlile will be conquering the stage on the first night of Echoes Through the Canyon! If you love folk music, this event is a must-see music spectacle! So grab your tickets now before it's too late!
This year, Echoes Through the Canyon will become the folk festival of legends. The two-day event features the first night, Friday, 9th June 2023, with the high-anticipated full set from
rock legend Brandi Carlile and other performers. The following day, the festival will host the Joni Jam, a special segment welcoming the return of the folk icon Joni Mitchell. During the interview, Carlile, who has been regarded as the "Joni whisperer," expressed her excitement in 2023's
Echoes Through the Canyon. "I told her I wanted to do another show. She said, 'I want to play again." Just like that, the fellow Rock and Roll Hall of Famer's name gets top billing on Carlile's annual folk extravaganza. "Joni Mitchell is going to play. No one's been able to buy a ticket to see Joni Mitchell play in 20 years."
Echoes Through the Canyon have made Gorge Amphitheatre its home for the past couple of years. The 27,000-capacity venue resides near Columbia River in Central Washington. The outdoor concert venue has the unique feature of having the Columbia Gorge canyon as a backdrop. Brandi Carlile called it "one of the most beautiful venues in the world." If you want to spend your summer listening to great music while basking in the breathtaking landscape of the Gorge Amphitheatre, you must score your tickets now to experience the 2023 Echoes Through the Canyon!