Gorge Amphitheatre | Quincy, Washington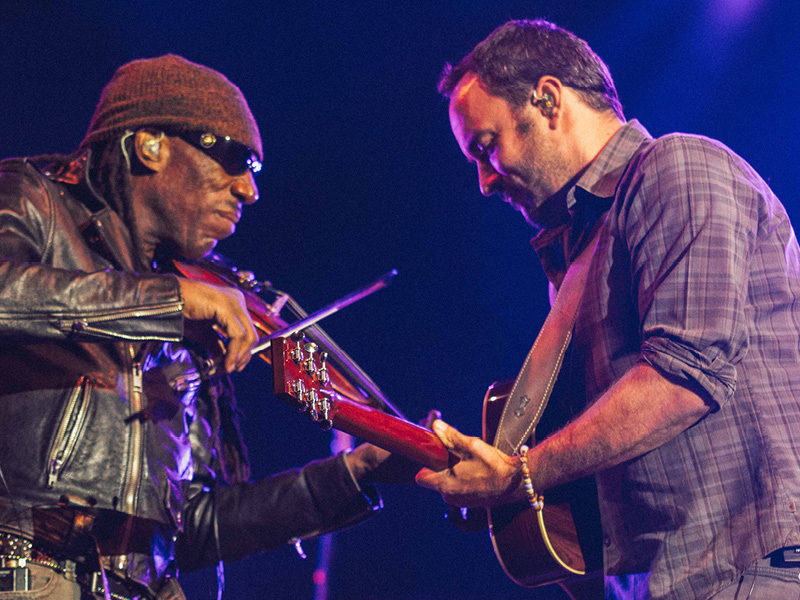 The very best and, in all honesty, the only way you should ever have the pleasure of witnessing the brilliance that is the Dave Matthews Band. Camping Pass Only for the Dave Matthews Band concert taking place at the Gorge Amphitheatre on Thursday, August 31, 2023. Camping passes are sold separately and are not required to attend the event venue; however, regular concert tickets are still required in addition to this Camping Pass.
After founding in 1991 in Charlottesville, Virginia, the Dave Matthews Band saw rapid success. By the end of the decade, they had reached the pinnacle of jam band fame. The band's signature sound is heavily influenced by the members' extensive backgrounds in jazz, which they all had before joining up with Matthews to record his first tape (yep, it really was tapes back then!). The band has come a long way since their 1991 appearance at a private rooftop party, when they were first nominated for a Grammy. When DMB released their ninth studio album, "Come Tomorrow," in 2018, they made history by being the first band in music history to have seven consecutive studio albums debut at the top of the list.
The band consists of Dave Matthews (lead singer/guitarist), Stefan Lessard (bass), Carter Beauford (drums/backing vocals), Tim Reynolds (lead guitarist), Rashawn Ross (trumpet), Jeff Coffin (saxophone), and Buddy Strong (piano). In 2020, DMB won the annual Fan Vote by a substantial majority, yet they were still not admitted into the Rock and Roll Hall of Fame. Walk Around the Moon is Dave Matthews Band's ninth studio album. It will be released on May 19th, followed by a lengthy US tour in 2023. As a teaser, the first song, "Madman's Eyes," has been released, see it down below.