Gorge Amphitheatre | Quincy, Washington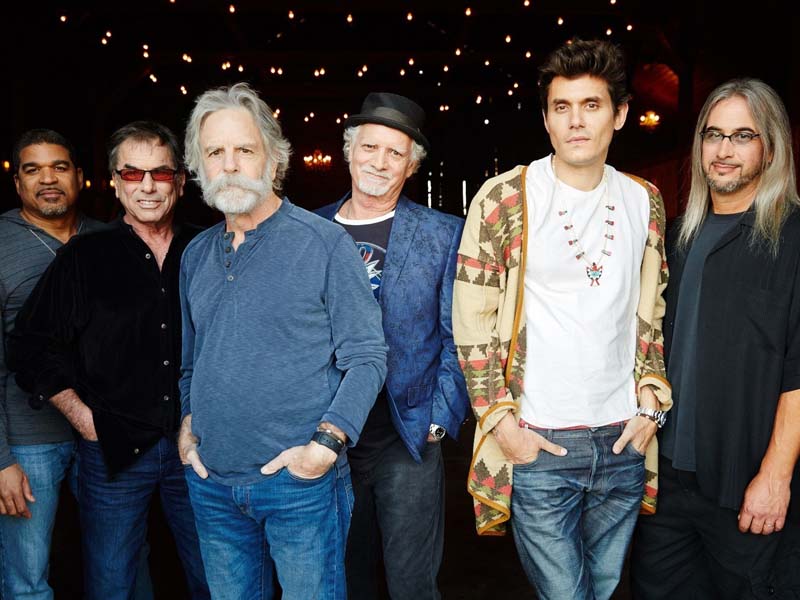 We are calling all jam band fanatics! If you're one of the many Dead & Company pilgrims looking for a chance to witness the iconic band this summer, you'll probably need this highly-essential camping pass! There's no way you can attend this fantastic three-day jam spectacle at the Gorge Amphitheatre and not immerse yourself in the full Dead & Company experience! This is probably your last chance to see this band perform live since they are already on their farewell tour this 2023! On Wednesday, 5th July 2023, you may want to come to the venue and get your gear ready while enjoying the breathtaking background of the Columbia River! It is, after all, one of the most popular camping grounds in North America! Moreover, you will get to spend three nights in the company of kindred spirits who are also there to bask in the last remaining performances of the Grateful Dead spin-off! So if you're keen on experiencing Dead & Company's live music on this last hurrah, you better go out with a bang and book yourself and your friends the three-day camping pass!
This 2023, Dead & Company is traversing North America for their final tour. The iconic jam band stemmed from the members of the legendary band Grateful Dead plus a few esteemed musicians like Grammy Award-winning singer-songwriter John Mayer, Oteil Burbridge, and Jeff Chimenti, is finally bidding their goodbyes to jam band fans across U.S. and Canada. Since this will be the last time we see Bob Weir, Mickey Hart, Bill Kreutzman, and co. as Dead & Company, many shows have already sold out. Yes, it is a sad moment for both Deadheads and new fans. It feels like it was just yesterday when band founder Bob Weir announced these last few runs of shows. In his announcement, he made it clear that Dead & Co will be no more after their summer run, "Word travels fast, and we wanted to be the first to let you know that Dead & Company will be hitting the road next summer for what will be our final tour."
It has been a short but exhilarating run for Dead & Company fans. The eight-year-old jam band did not have the most well-received start to its career. Bob Weir and fellow Dead members have had countless reemergences in the music scene. But in 2015, it was the first time the members had teamed up with pop singer John Mayer. Some fans have questioned why Mayer, known for his mainstream hits, has joined forces with some of the most excellent musicians in progressive rock. But after their first concert in Madison Square Garden, Mayer has proven himself a die-hard Deadhead, and he's also shown audiences that he is a highly-skilled musician deserving to share the stage with the legends.
The Grammy- Award winner took time off from his solo career to focus on this new project. He even spoke of how he will "never close the door on Dead & Company ever." By 2016, Dead & Company has made highly-anticipated appearances in major festivals, such as Bonnaroo. They also embarked on a summer tour. In 2017, Dead & Co. grew into a full touring machine with 20 shows in the summer and an additional 16 shows in the fall. Former Grateful Dead member Phil Lesh even praised the band for "doing a great job in bringing the music to the people."
For the past eight years, the band has done nothing but tour relentlessly throughout North America and beyond. This summer, you will see them for the last time as Dead & Company. So better not miss out on this one. Secure tickets to their three-day fest at the Gorge Amphitheatre. Of course, you will not get the full Dead & Co. experience if you don't also buy yourself a three-day camping pass! Click on the Get Tickets link to score your passes now!