Gorge Amphitheatre | Quincy, Washington
Go Above and Beyond the usual concert experience with a Gorge Amphitheatre Camping Pass!!! Not only can you enjoy the incredible progressive trance of the mighty Above and Beyond, but you can revel in the sights and sounds of the stunning Gorge Amphitheatre with your buddies for the whole weekend! What are you waiting for…?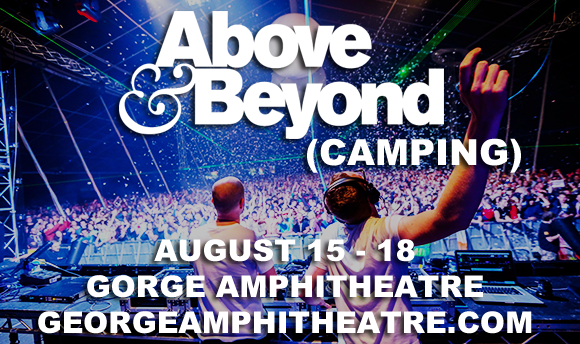 "I know I've gone on and on about how much of a life-changing experience seeing Above & Beyond live is, but I seriously can't re-iterate it enough… there are some things that even the most experienced show-goers can't be ready for, and that's the overwhelming emotion that an Above & Beyond concert can provide."