Gorge Amphitheatre | Quincy, Washington
The alternative metalers RETURN for a tour that will blow your mind! Here's your chance to catch the legendary, Tool LIVE in concert as they take to the Gorge Amphitheatre stage on Saturday 17th June 2017!
If you are a dedicated fan then there's no doubt that you'll also want to make the most of it and book tickets for you and your friends to camp the night before the show. This way you won't miss any of the action, you'll also get to hang with thousands of others, all there for the same reason you are! All you have to do is book your Camping passes here, turn up and soak up the energy!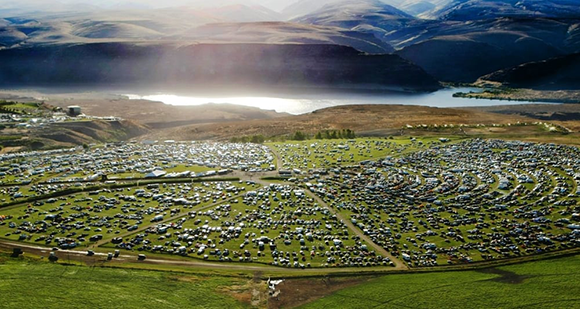 Tool are one of the biggest names on the Alternative rock scene, with their debut album hitting up the charts back in 1993, they not only gained their fan base, all over the world but also reached platinum status by the following year! These guys became a breakthrough Metal band and now for their long-standing career, almost 24 years later!
They have proved they're not going anywhere, with three Grammy Awards under their belts, four albums hitting the charts and success from all of their releases, some at triple platinum…
"To call the band's fans loyal is beyond an understatement, especially those who coveted the elaborate Tool posters sold at the concert (Posters! How awesome is that?) Adam Jones (guitar), Justin Chancellor (bass) and Danny Carey (drums) battered eardrums as they edged from a slow-burn take on Led Zeppelin's "No Quarter" to a guitar-shrieking – The Grudge."