Gorge Amphitheatre | Quincy, Washington
This is the ultimate way to experience Dave Matthews Band, 5 whole days of eating, sleeping, dreaming and dancing away at the Gorge Amphitheatre from Thursday, September 1st to Monday, September 5, 2022. There is no better way to do this, so grab some buddies, and get your tickets to the ultimate Labor Day weekend ever! DMB have turned the gorge Labor Day weekend into something of a tradition, and now it's truly become a holiday and that deserves a long time off, because with DMB playing for 3 days you are going to need that last day off to recover!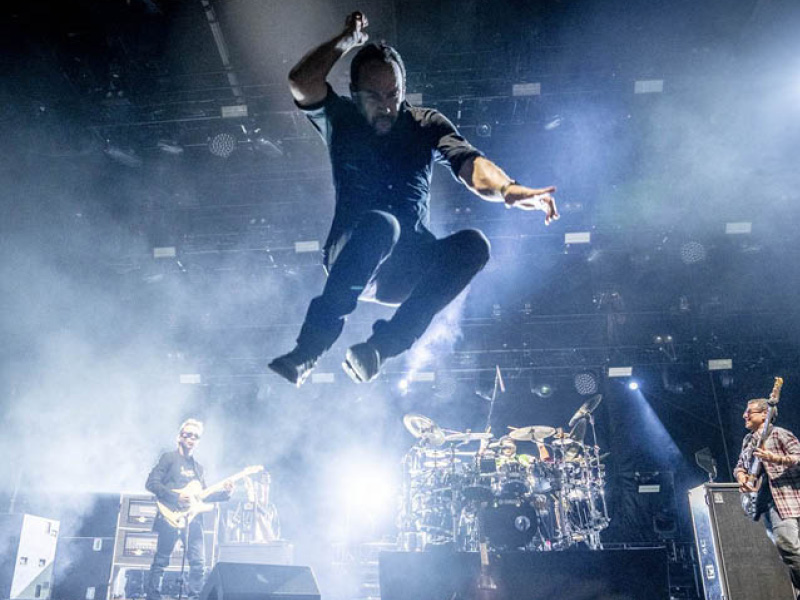 Concerts are on September 2nd, 3rd, & 4th 2022. The Campgrounds open on Thursday, September 1st at 1:00pm, and closes Monday, September 5, 2022 12:00pm.
The entire Labor Day weekend of genre-defying music, a blend of rock, jazz, folk, blues, pop, and more. Buckle up for a long couple days of weirdness and delight. After setting up camp, you're gonna have to go meet the "neighbors," then investigate the artists and makers creating all kinds of wares. Then you're in for a whole lot of visitors from other states and countries, cooking for a crowd, singing along to what's on the radio three campsites over, definitely offering a beverage to a weary traveler. If that's not enough, float on the river, eat hot dogs in the rain, play catch, Frisbee, bocce ball or card games, the fun never ends… Oh, there's also a really cool band playing, certainly don't forget that!
Dave Matthews Band scored their very first number 1, and their first Grammy Award nomination, with their major label debut album, Under the Table and Dreaming, in 1994 this trend continued for every single one of their releases up to their latest ninth studio album, "Come Tomorrow", in 2018. DMB became the first band in music history to have seven consecutive studio albums debut right at the very top of the chart. DMB members are singer-songwriter and guitarist Dave Matthews, bassist Stefan Lessard, drummer and backing vocalist Carter Beauford, lead guitarist Tim Reynolds, trumpet player Rashawn Ross, saxophonist Jeff Coffin and keyboardist Buddy Strong.