Gorge Amphitheatre | Quincy, Washington
One of the US's most popular and hardworking touring groups, Dave Matthews Band, are celebrating their 25th anniversary this year, and to commemorate it, they're embarking on a huge summer tour! The tour culminates at Gorge Amphitheatre on Sunday 4th September, and as the band are having a rare hiatus from touring in 2017, it's going to be one hell of a show! Expect a show that astounds and captivates both with phenomenal musicianship and spectacular displays!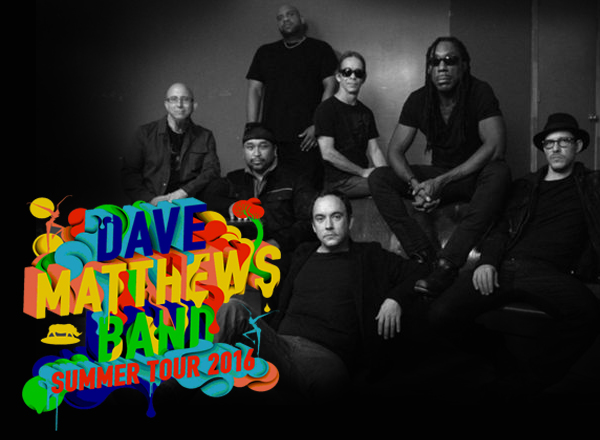 Formed in Charlottesville, Virginia in 1991, Dave Matthews Band is an American rock band founded by singer-songwriter and guitarist Dave Matthews, bassist Stefan Lessard, drummer/backing vocalist Carter Beauford and saxophonist LeRoi Moore. Violinist Boyd Tinsley was added to the band soon after they formed, becoming a full-time member in 1992. DMB released its first album, Remember Two Things, independently on November 9th 1993 (it was later re-released by RCA in 1997). Originally a hit with the college crowd, Dave Matthews Band built a large fan base through their elaborate, improvisational and highly interactive live shows, which they allowed fans to tape for personal use – something that continues now. From 1998 – 2012, the band had six studio albums that debuted at number one on the Billboard 200 Chart, making them the only group to do so. As of 2010, the Dave Matthews Band has sold over 30 million records worldwide.