Gorge Amphitheatre | Quincy, Washington
Dave Matthews Band will return to the Gorge Amphitheatre on Friday 2nd September 2022! The legendary rock band announced a 46-date tour across North America, making a notable stop at our venue. Although Dave Matthews Band itself is already an unprecedented act to see, witnessing them live at the Gorge Amphitheater is a spectacular experience you do not want to miss! The band has had made regular stops in beautiful Washington State in their previous tours, and each time, fans travel from out of state just to be a part of this rock history. This is your chance to see the band create an out-of-this-world atmosphere at the Gorge!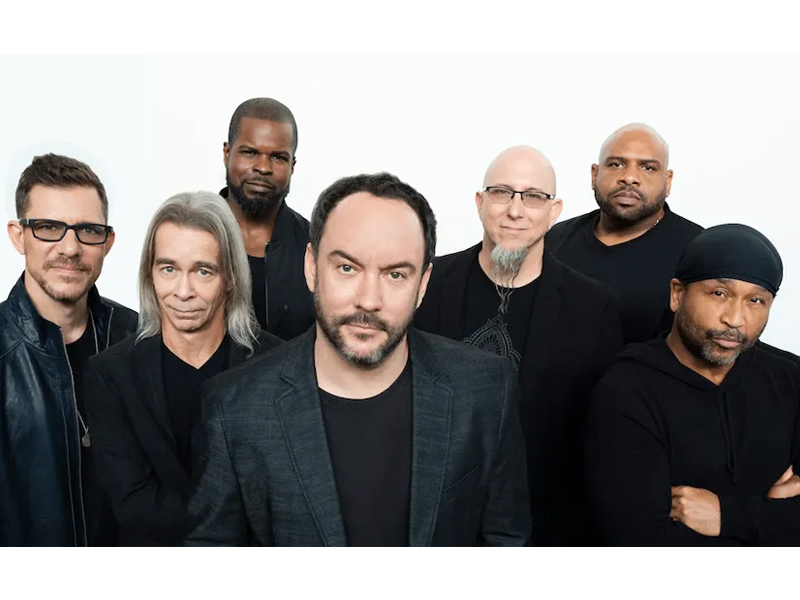 Dave Matthews Band needs no introduction. The award-winning band has been credited with creating history, not only in music but also in the community. With their groundbreaking music and philanthropic work, there is no question why Dave Matthews Band is revered by their fans.
In 1994, the band's major-label debut album, Under the Table and Dreaming, was certified platinum six times. Two years later, the band won their first Grammy Award under the Best Rock Vocal by a Duo or Group for their single, "So Much to Say."
Throughout their career, the band continued to release records. In 2018, they released their latest album Come Tomorrow, which debuted at number 1 in the US Billboard 200 charts. This is the seventh consecutive record the band reached number 1 on the chart.
Despite being a Grammy Award-winning and multi-platinum band, Dave Matthews Band remains your regular rock jam band. The band has been known for making frequent improvisations on stage. Fans can expect to hear their favorite track played differently once they see them live. For this reason, the band maintains a loyal and massive fanbase.
Dave Matthews Band performing at the Gorge Amphitheatre is now considered a tradition. The band has expressed their thrill in performing at the 20,000 seater venue. In one of their documentaries, the band has described Gorge Amphitheatre as one of the most beautiful venues in the world.