Gorge Amphitheatre | Quincy, Washington
The Gorge Amphitheatre is delighted to be hosting the infamous Dave Matthews Band on Saturday the 3rd of September 2022. Get ready for an evening full of transcending, live jamming out that will give you a once-in-a-lifetime concert with a truly unique set and musically gifted band. Tickets for this amazing concert are available now, so book yours without delay to guarantee your seats for a gig that will be electrifying. Don't miss out and be there on the 3rd of September this year at the Gorge Amphitheatre, Washington D.C, to spend the evening with the Dave Matthews Band and be electrified.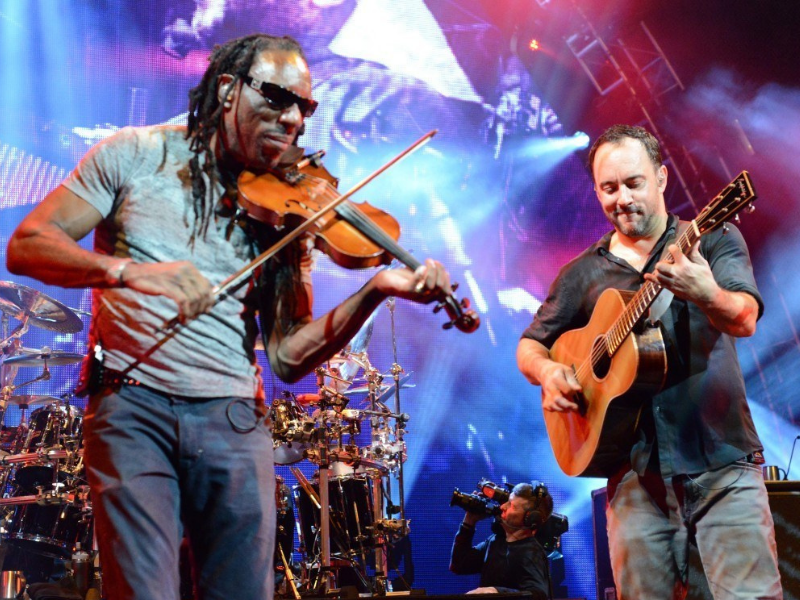 The Dave Matthews Band are an electric group of musicians who bring an element of various music genres, such as jam band, roots rock, jazzy fusion and rock, creating a blend of riffs, rhythms and notes with instruments such as the harmonica, fiddlers, saxophone, guitars, pianos, bass and drums. They are renowned for their live jamming, each time allowing the music and mood to carry the concert where it will go, performing unique sets each time they play live. The Dave Matthews Band, also affectionately known as DMB, have a huge catalogue of music, having released 21 albums in their career. They have hit tracks that each show off the musical talent and eloquence of the band's musicians. 'What Would You Say' is from the band's debut studio album, 'Under the Table and Dreaming', and is famous for the legendary combination of the harmonica, high strings and Dave Matthew's vocal twang, still remaining a firm fan favourite. The hit '#41' is a wild track with a violin interlude and flute and sax solos, showing how good DMB are at jamming together. They truly are a band to experience live, to see how they master the intricacies of live playing.