Gorge Amphitheatre | Quincy, Washington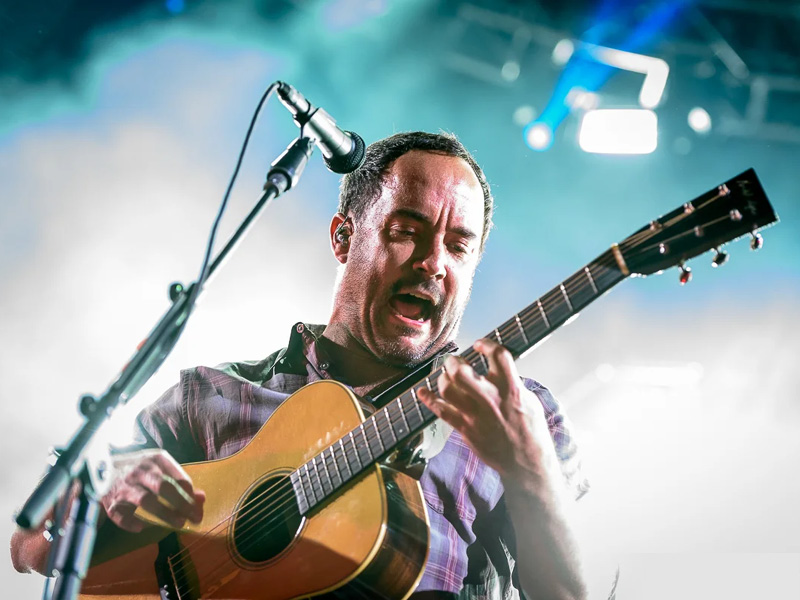 Put 2022 behind you and head to the world-famous Gorge Amphitheatre on Saturday, September 2nd 2023 for the second show of The Dave Matthews Band annual Labor Day weekend! Every concert is sure to be a unique experience, since they never play the same set list twice and never play the same song the same way twice! This is the ultimate Jam band, continually evolving and constantly changing. Buy your tickets right now, and you'll enjoy a fantastic night out with DMB.
The Dave Matthews Band was formed in Charlottesville, Virginia in 1991 and scored their first number one with their major label debut album, Under the Table and Dreaming, in 1994. This trend continued for each one of their releases until their ninth studio album, "Come Tomorrow," in 2018. As a result, the DMB became the first band in music history to have seven consecutive studio albums debut at number one.
Dave Matthews, lead singer and guitarist, is joined by bassist Stefan Lessard, drummer and backing vocalist Carter Beauford, lead guitarist Tim Reynolds, trumpet player Rashawn Ross, saxophone Jeff Coffin, and pianist Buddy Strong. Their 1994 album earned them their first Grammy nomination, and they won their first Grammy Award for Best Rock Performance with the song "So Much to Say" in 1996.
The 2023 tour will promote a brand-new Dave Matthews Band album, "Walk Around the Moon," which will be released on May 19th and will include the new track "Madman's Eyes," which was published on January 24th. It will be the group's tenth studio album and the follow-up to "Come Tomorrow," which was released in 2018. Walk Around the Moon was executive produced by longtime DMB associate John Alaga who stated the new album is "as much a commentary on the current times as it is an attempt to find common ground," according to a news release.