Gorge Amphitheatre | Quincy, Washington
***Limited Tickets Available***
The amazing Dave Matthews Band are coming to Gorge Amphitheatre for not one, not two but three whole days as they bring their wild (already selling out) Summer 2016 tour to you! Dave Matthews Band have been performing for 25 years, therefore on their special anniversary, they will celebrate in true musician style.
This special 3 Day Pass gives you lawn entry to the Gorge Amphitheatre from Thursday 1st September 2016 throughout the entire Labour Day weekend turning the event into an outdoor festival! Special guests are yet to be announced for the massive send off before they break in 2017!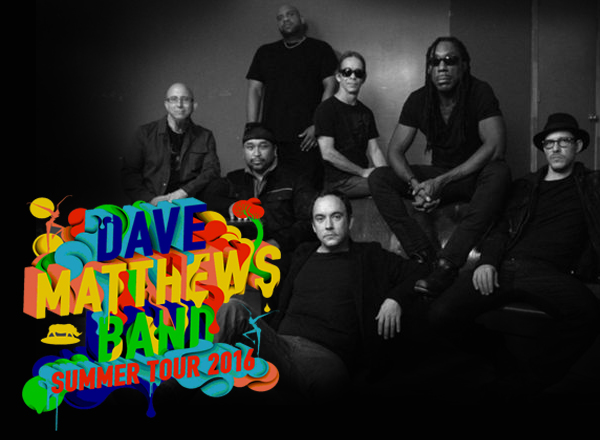 Dave Matthews Band are one of a kind, their talked about performances have been on everyone's lips for the entire last 25 years of their career. After forming in 1991, Vocalist and Guitarist Dave Matthews, bassist Stefan Lessard, drummer/backing vocalist Carter Beauford and Grammy Award-winner Jeff Coffin (of BÈla Fleck and the Flecktones) on saxophone. Over the years, additional members were added to the line-up, but their dream and goals remained the same.
Dave Matthews Band never disappoint when it comes to giving their best in their live performances, their tight and flawless combination of instruments plus energy that only best friends can create on stage, sure does come across well to the crowds. It's no wonder that fans return time and time again to catch the awesome band in concert.
As well as this, their record sales have stayed top of the game with their 2012 most recent record, "Away from the World", debuted at number one on the Billboard chart — this triumph has made them the only artist to have six consecutive studio albums debut in the top spot! To this day, Dave Matthews Band has sold an unbelievable 30 million records worldwide!!