Gorge Amphitheatre | Quincy, Washington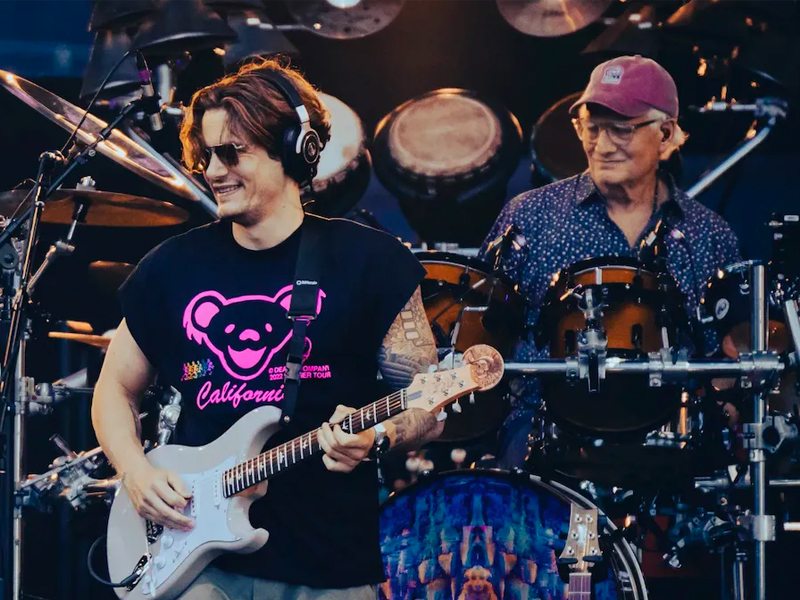 Hey, rock fans! Two nights of epic concerts from the Dead & Company will come your way this July 7 and 8 at The Gorge Amphitheatre. If that doesn't excite you, we don't know what will. Imagine spending two nights of your summer in one of the best outdoor venues in the world, jamming to the songs of the best spin-off band — the communal experience, the songs, the musicality, the experience! Well, put these excitements into reality by purchasing the two-day pass for the Dead & Company's concert at the famous Washington venue. You don't want to miss this tour from the famous sextet as this is the "Final Tour" before they say goodbye to the spin-off band we have all loved since 2015. If you are one of the loyal fans of Dead & Company, this is your chance to witness one of the final shows they'll have as a band. Get your 2-day pass here by clicking the "Get Tickets" link. See you there!
After saying goodbye to their fans for good in 2015 through a concert dubbed "Fare Thee Well," the legendary band The Grateful Dead reincarnated their music by creating a spin-off band that surprisingly caught the world by storm. Apparently, faithful fans can't still get over the music of The Grateful Dead. Well, no one's complaining. After all, the band brings nothing but great music from Grateful Dead's decades-long rock supremacy.
Composed of original members Bob Weir, Bill Kreutzmann, and Mickey Hart and new recruits John Mayer, Oteil Burbridge, and Jeff Chimenti, the band's all-star members strictly play tracks of the legendary band. Dead & Company does not create its own music. Instead, they are digging deep into the Grateful Dead's storied catalog to provide outstanding music to Deadheads everywhere. As a result, many people who might not have heard of the iconic band are now exposed to its magnificent music. In fact, several reviewers have noted that Dead & Company injects a more youthful spirit into Deadhead tradition. The acquisition of John Mayer, a singer-songwriter with several Grammy awards, is a huge boost for the band. Fans and critics alike are raving about his guitar skills. Since the death of Jerry Garcia, guitarist for the original Grateful Dead, "there's been no finer 'Jerry' than the uber-talented Mayer," wrote one critic.
This 2023, the band is embarking on another summer tour. The series of shows will begin on June 1 in North Carolina and will continue to be held in some of the country's major venues. On June 7 and 8, Dead & Company will perform at The Gorge Amphitheatre as part of their nationwide tour. Get your two-day concert pass if you want to immerse yourself in the greatness that is Dead & Company. You can grab yours here by clicking the "Get Tickets" link.