Gorge Amphitheatre | Quincy, Washington
EVENT CANCELLED. Please contact your ticket point of purchase to claim a refund on your tickets.
Iconic EDM producer and DJ, Deadmau5 comes to Gorge Amphitheatre for his We Are Friends tour on Saturday, September 10th 2022. We Are Friends is in its 11th iteration and this will be the first time deadmau5 turns it into a live event, featuring a headline set from the mou5 himself, a set from the Brit trio, Nero and additional guest sets from, but not all, Kasablanca, Lamorn, Bensley, Morgin Madison, No Mana, and more! Grab some tickets and come check out the very newest producers and DJ's coming up in the mau5trap label.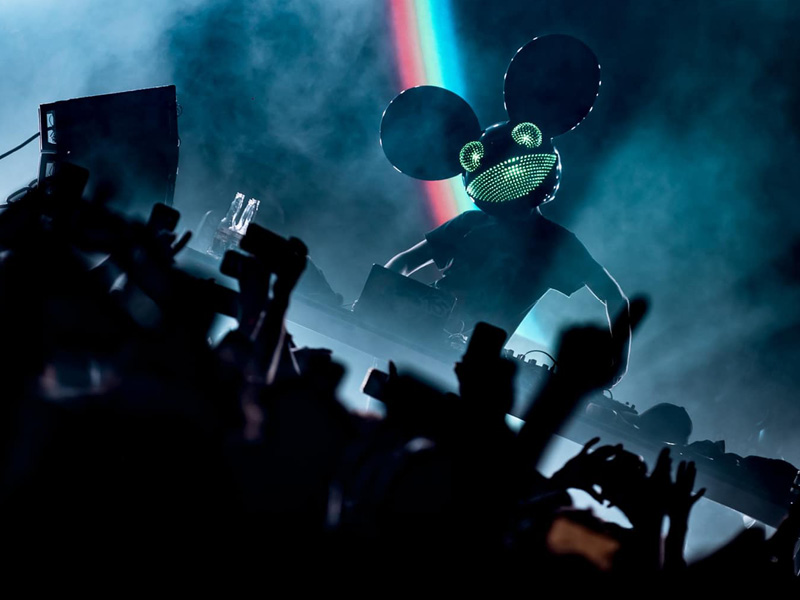 We Are Fiends started life way back in 2012 as a way for deadmau5 to showcase the new, up-and-coming artists of the next generation that release music on his flagship mau5trap label. Now, for the first time ever, deadmau5 has transformed it into something bigger, a brand-new Live experience, and while the specific details of the upcoming album are still unknown, it's safe to assume that the handful of the artists, Kasablanca, Lamorn, Bensley, Morgin Madison, No Mana and others, joining deadmau5 on the tour will be featured.
Originating from the scenic, Niagara Falls are in Ontario, Canada, deadmau5 is well known for his Disney disputed, large mouse head shaped helmet he wears on stage. The Grammy nominated music DJ and producer whose real name is name Joel Thomas Zimmerman has released global hits like "Ghosts 'n' Stuff," "Professional Griefers," "Sofi Needs A Ladder," "Strobe," "Pomegranate" with The Neptunes, and "Escape" as Kx5 with Kasakde.
All the way from the big smoke, from London, England, Nero is a dubstep trio composed of Dan Stephens, Joe Ray and Alana Watson. The trio have been relatively silent since the release of their second album in 2015, having only released a handful of tracks in 2021, it will be interesting to see what they have been working on for the last few years. Nero have previously produced the hits including "Me and You," "Doomsday," and the 2013 Grammy Award-winning "Promises," a collaborative remix with Skrillex.