Gorge Amphitheatre | Quincy, Washington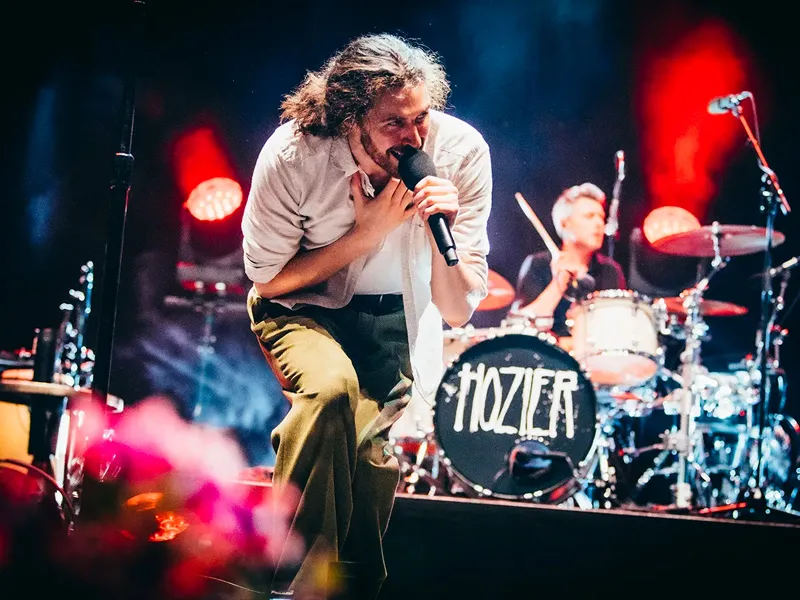 An evening of anthemic songs and poetic lyrics from one of this generation's most unique artists will welcome you this September 6 at the Gorge Amphitheater. You will certainly feel like you are taken to church as the multi-platinum singer-songwriter Hozier brings his "Unreal Unearth Tour" to the famous Quincy, Washington venue. Yes, you are reading that right! The Irish singer-songwriter just dropped new dates for his 2024 tour, and The Evergreen State is one of the destinations of the 34-year-old hitmaker. This is the second night of Hozier's three-night show at the Gorge Amphitheater, and there is no stopping him from giving his fans the best night they will remember. Reserve your tickets early and prepare to be awed by Hozier's distinct voice and memorable songs. His blend of folk, rock, soul, and blues will surely bring extra color to your Friday evening. Tickets are now being sold, and you can get yours here by hitting the "Get Tickets" link.
Hozier's concert tour is in support of his latest album, "Unreal Unearth." This is Hozier's third album, released on August 18, 2023. With the carrier singles "Eat Your Young," "Francesca," and "All Things End," the album is a massive success. It debuted at number one on the Irish and UK charts. It also topped the charts in several countries, including the US, where it topped Billboard's US Folk Albums, Top Alternative Albums, and Top Rock Albums. Ireland, Germany, Scotland, Sweden, the UK, and Finland are among the many countries where the album performed exceptionally well.
The 16-track album is both a commercial and critical success. Rolling Stone praised Hozier for his courage to explore a dark, emotional world wherein he did not shy away from any themes. This showed that Hozier has mastered the skill of exploring new themes in his songs --- and he is doing it magnificently. This praise does not come as a surprise because Hozier is one of those artists who has made a mark in the industry by producing socially conscious songs. His penchant for powerful lyricism has always been evident, even in his earlier works. His breakout hit "Take Me To Church" is a bold song that uses religious terminologies to describe a "romantic relationship in the face of Church discrimination."
To say that "Take Me To Church" is a big hit is an understatement. It is one of the most massive songs of the decade, amassing millions of sales all over the world. Thirteen times Platinum in the US alone? Well, that is indeed something for a relatively new artist. It reached multiple platinum certifications in Australia, Denmark, Italy, New Zealand, and Norway, among many other countries. All this success somehow foreshadowed the brilliant career Hozier would be having in the years to come. For someone who did not expect to become a big artist, Hozier has come a long long way. Ten years after he released Take Me To Church, the Irish singer has sold over 5 million albums, garnered several awards and nominations, and remains one of the most sought-after artists of his generation.
Calling all fans in Washington, this is your chance to see the one and only Hozier. His stop at The Evergreen State will be one of the most memorable in this tour because he will perform at the Gorge Theatre for a three-night concert. Catch him on his second night on Friday, September 6, and be awed by the distinct artistry. Reserve your tickets now. Hit the "Get Tickets" link.