Gorge Amphitheatre | Quincy, Washington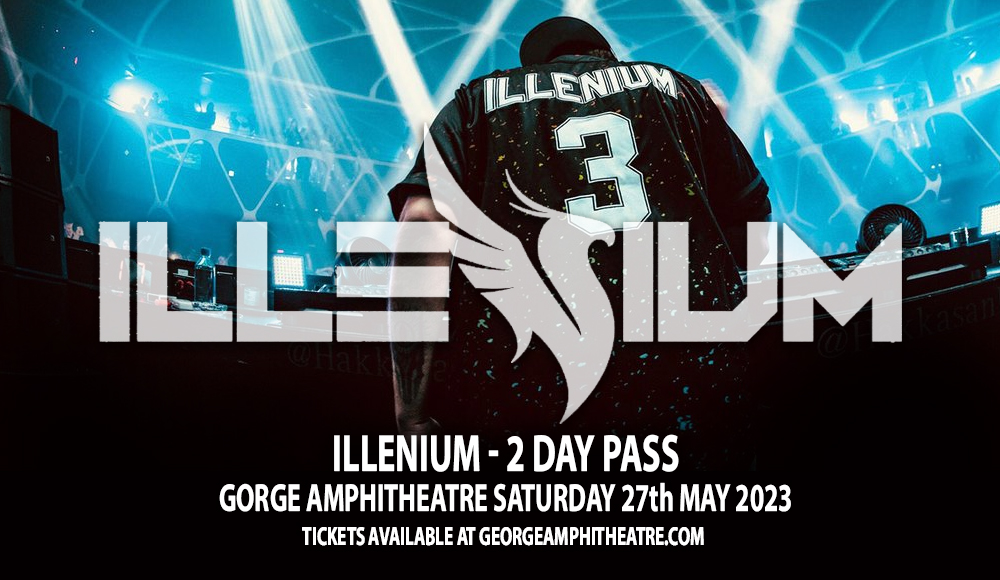 One of the industry's hottest DJ and record producers, Illenium, is making his way back to Gorge Amphitheatre on Saturday, 27 to 28th of May 2023 for back-to-back nights of EDM festivals featuring different sets for each night of the Memorial Day weekend. Known for his powerful and emotional melodies backed with hard-hitting beats, one can expect an electrifying show headlined by Illenium. Rising fresh from his new hit singles "From the Ashes" and "Worst Day" with Skylar Grey and MAX respectively, Illenium is set to throw explosive sets of EDM-infused rave anthems. Make sure to get your 2-day passes now!
The Denver-based DJ, Illenium, just announced his second headlining show at the iconic Gorge Amphitheatre this coming Memorial Day weekend on May 27 to 28 of 2023. The festival will have two Illenium sets, and two different lineups for each electrifying night.
The melodic-bass master who never fails to capture the crowd through his hard-hitting beat drops and alluring melodies full of emotion, Illenium just released a slew of new singles this year and then confirmed a new album in the works. His new singles include "Shivering" feat. Spiritbox, "Don't Let Me Let Go" with Dillon Francis and Evan Giia, "All That Really Matters" with Teddy Swimms, "From the Ashes" with Skylar Grey, and "Worst Day" feat. MAX.
The back-to-back Memorial Day Weekend celebration features two sets: 'New Live Show' and 'Throwback". The first night features Epitic, William Black, Moore Kismet, DNMO, and PAWS. The second night features Dabin (Santuary Live), Acraze, Nurko, Imanu, Tsu Nami, and Friendzone.
"Can't wait to be back at one of my favorite venues in the world with all of you" the DJ tweeted.
Highly acclaimed for his bass-driven anthems, Illenium has dropped a slew of hits and crowd-favorite EDM tracks including "Feel Good" with Gryffin featuring Daya, "Good Things Fall Apart" with Jon Bellion, and "Takeaway" with The Chainsmokers featuring Lennon Stella.
He's also known for his signature bass-anthem and synth popping remixes of songs by other artists including Mashmello's "Silence", Halsey's "Without Me", and The Chainsmokers' "Dont Let Me Down". His most recent remix release is Taylor Swift's global hit single "Anti-Hero" from her new album "Midnights".
As he gears up for a second Gorge Amphitheatre Memorial Day Weekend EDM headlining festival, make sure you get yourself those 2-day passes so you don't miss out on each night's electrifying surprises, led by the one and only Illenium. Book those tickets now!