Gorge Amphitheatre | Quincy, Washington
The first day of Illenium's Memorial Day Weekend at the Gorge Amphitheatre on Saturday, May 28th 2022. Featuring guest spots by San Holo, Dabin, Sodown, Grabbitz, Brondo and Paws, this is going to be an epic day, and you just can't beat the atmosphere out at the Gorge. So, grab some tickets right now to the ultimate EDM weekend of the year so far. This is the beginning of your 2022 summer, so make sure you start it the right way, the EDM way, and make sure it's a memorable one.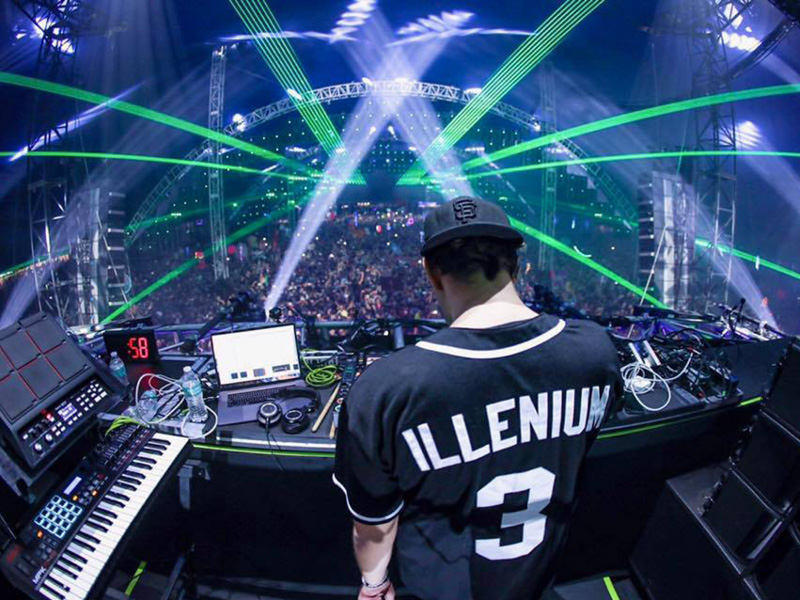 The Denver-based Electronic music producer and DJ, Illenium, is one of the most successful crossover electronic artists today, by mixing elements of celestial electronic, mellow alternative, rock-fuel dubstep, emotional indie and pop-tinged bass music, he has elevated the stance of Electronic Dance Music via his bold, progressive take on the genre. Hailed by Billboard as one of the Top Dance and Electronica Artists of the 2010s and recognized as one of Forbes' coveted 30 Under 30 list in 2020, Illenium has captivated millions of self-identified, die-hard "Illenials" around the world who share a direct and personal bond with him through his music.
Onstage, Illinium brings his empowering music to life via his dynamic live show, coming fully equipped with live keyboards, drum pads and cinematic visuals. It's seen him dominate the world's leading festivals, including Coachella, Lollapalooza, Bonnaroo and EDC Las Vegas, as well as his own international solo tours.
Illinium has so far released four studio albums, his most recent studio album, Fallen Embers, released in July 2021, earning Illenium his first Grammy nomination. The long awaited 14 incredible tracks are full of his euphoric sound and stacked with incredible artist from all over the world, it is one of his biggest and most thought-out album releases.