Gorge Amphitheatre | Quincy, Washington
The last day of the Memorial Day Weekend from Illenium at the Gorge Amphitheatre on Sunday. May 29th 2022. Featuring some super jump heavy sets from Alan Walker, Flux Pavilion, Mersiv, Blanke, Decadon, Fury and Mc Dino, you would be a fool to miss this one. It's the unofficial start to summer, and that means you have to get some tickets right now and make your 2022 summer one to remember!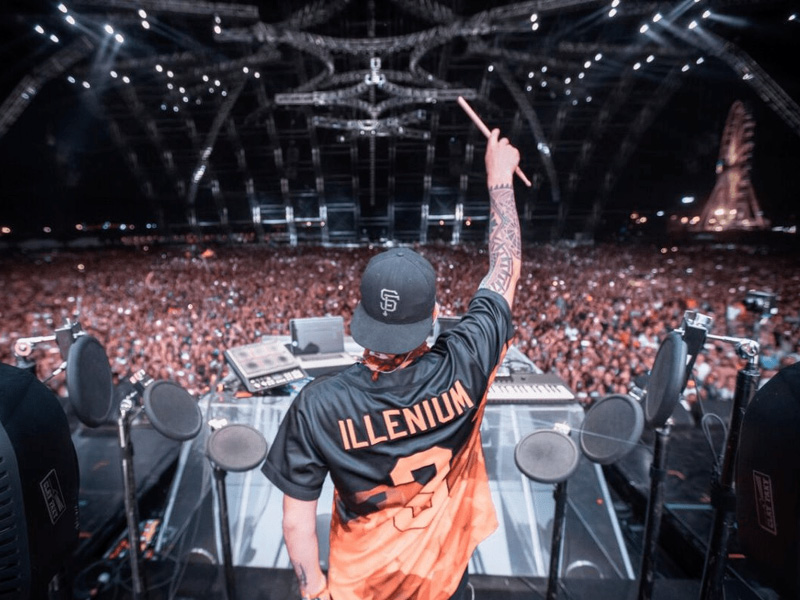 First emerging as a then-unknown bedroom producer in 2013, Illinium has since taken the pop and electronic worlds by storm with his breakthrough independent releases, including his 2014 self-released Risen EP and his 2016 debut album, Ashes. Mixing elements of celestial electronic, mellow alternative, rock-fuel dubstep, emotional indie and pop-tinged bass music, he has elevated the stance of Electronic Dance Music via his bold, progressive take on the genre. Hailed by Billboard as one of the Top Dance and Electronica Artists of the 2010s and recognized as one of Forbes' coveted 30 Under 30 list in 2020, Illenium has captivated millions of self-identified, die-hard "Illenials" around the world who share a direct and personal bond with him through his music.
Several of Illenium's songs have appeared on the Billboard Hot Dance and Electronic Songs chart, including two singles in 2019 that peaked at number 3: "Good Things Fall Apart" with Jon Bellion and "Takeaway" with the Chainsmokers (featuring Lennon Stella). Illenium has also worked on numerous notable remixes, including those for the Chainsmokers' "Don't Let Me Down" and Flume's "Say It", the latter of which won the award for "Remix of the Year" at the inaugural Electronic Music Awards in 2017. Illinium has so far released four studio albums, his most recent studio album, Fallen Embers, released in July 2021, earning Illenium his first Grammy nomination. The long awaited 14 incredible tracks are full of his euphoric sound and stacked with incredible artist from all over the world, it is one of his biggest and most thought-out album releases.