Gorge Amphitheatre | Quincy, Washington
LIVE at The Gorge Amphitheatre this coming Summer, the incredible John Mayer will be taking to the stage!
Bringing you nothing but his very best songs in concert, performed by his trio band, John Mayer is one that cannot be missed! If you're a fan of his music or perhaps just love Blues, Rock and Pop then be sure to book your tickets and get on down for Friday 21st July 2017!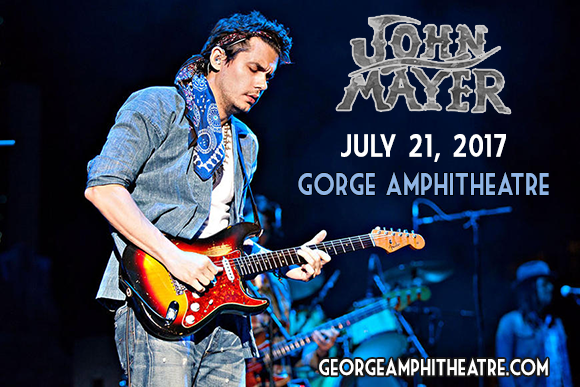 John Mayer needs little introduction as his sensational music is known world-wide!
It's very rare to find an artist who is just as talented at singing as they are playing guitar and John Mayer does both in an effortless way. And his skills don't stop there, he has written countless of Award Winning songs that have gained a huge number of fans and also has influenced many other fellow musicians.
When John Mayer performs, you can see how passionate he is through his facial expressions when shredding on the guitar, to his soulful melodies in his live vocals. Some of his best songs were released on his 2006 album, titled 'Continuum.' The record included "Vultures" "Gravity" "Waiting For The World To Change" "Slow Dancing In a Burning Room" "I Don't Trust Myself" plus more!