Gorge Amphitheatre | Quincy, Washington
Once again, Journey & Def Leppard are coming to take over Gorge Amphitheatre and you can grab the chance to be there! If you're a fan of Journey & Def Leppard – then get down on Friday 28th September 2018! Here's your chance to make the very most of their Fall stance here by camping over night, soak up all of the excitement and energy – in the lead up to the main event! It's going to be huge!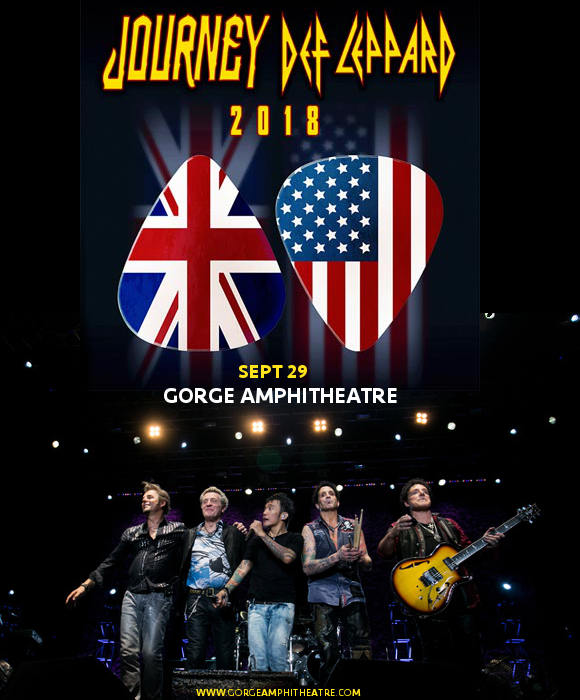 Classic rock fans eat your heart out as two of the greatest all time acts come together for an out of this world North American tour!! Get ready it's about to kick off…
Def Leppard have made it clear that they have huge appreciation and gratitude for the opportunity to tour with Journey, with a setlist that includes all their hits from across the years, and Journey, similarly, have assured fans that they aren't about to stop touring any time soon. "…[The fans] keep coming back. They just love the music, and they are so happy when we come through town. That's pretty hard to beat. I am appreciative and thankful for what opportunity I have had, and what the band has. I don't know what to do, except just keep playing!"
Fall 2018 is shaping up to be an incredible time to catch live music and what better than this line up!! Don't stop believing – head to the buy now page today!