Gorge Amphitheatre | Quincy, Washington
Legendary Mexican band Los Bukis will ignite the Gorge Amphitheatre crowd this Friday, August 26, as they bring the fun and hype of their "Una Historia Cantada" tour. The Marco Antonio Solís-led band will hit the road once again after the success of their reunion tour last year. To perform their greatest hits, such as "Tú Cárcel," "Falso Amor," and "A Donde Vayas," the Grupero legends are expected to give an electrifying performance in front of thousands of adoring fans in their Washington stop. This concert will not only be a reunion for the legendary band but a reunion of some of the band's biggest fans. If you are one of these loyal fans, head to Gorge Amphitheatre this 26th of August and prepare to be blown away by the band's showmanship that ages like fine wine. Click the "Get Tickets" button to reserve your tickets now!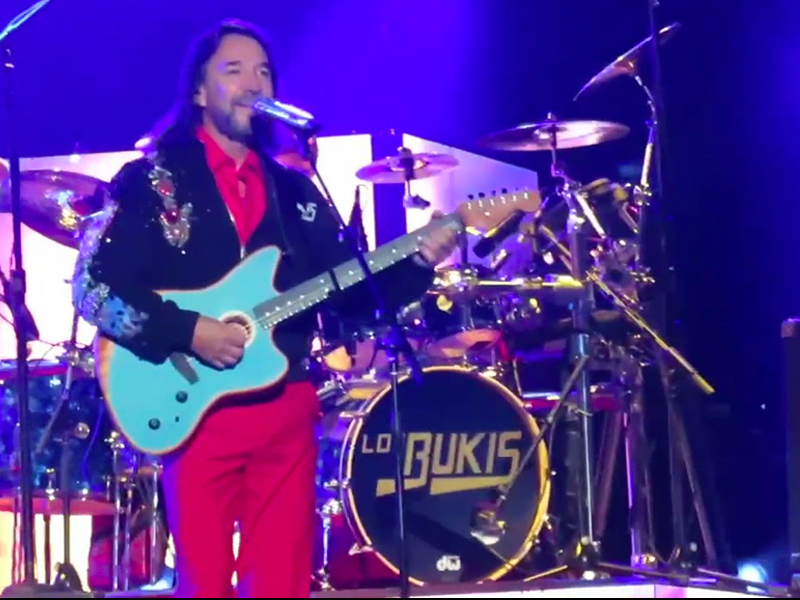 The Mexican Grupera band Los Bukis became prominent after their debut song "Falso Amor" (False Love) became famous in Latin America in 1975. The band was created by Marco Antonio Solís and Joel Solís, and the band had instant stardom in 1975. Through the songwriting of Marco Antonio, they had a fruitful musical career. In 1987, their album "Me Volvi a Acordar de Ti" (I Began To Remember You) gained "diamond" status after selling a million records for only a few weeks. For 20 years, the band produced 20 equally successful albums; most were consistent in Latin and US charts. In 1996, Marco Antonio decided to leave the band, which led to its disbandment.
To their fans' delight, the band returned together after 25 years in 2021. As a part of the comeback, they rerecorded and made a music video of their hit 1986 song "Tú Cárcel." Also, a reunion tour commenced called "Una Historia Cantada," which was in high demand with sold-out shows in many theatres in California and Texas.
This year, the band continues touring, beginning in many US cities and going down to Mexico. Their fourth stop will be at Gorge Amphitheatre in George, Washington, on Friday, August 26. Reserve your tickets now!