Gorge Amphitheatre | Quincy, Washington
Paradiso Festival – RETURNS for 2017 to bring together a sweet blend of Digital music with the outdoors! There's nothing better than getting your friends together and heading out into the summer sunshine and catching the very best names in EDM!
The Gorge Amphitheatre is a beautiful location and is the perfect place to do just that so be sure to book your tickets NOW for Friday 23rd June 2017!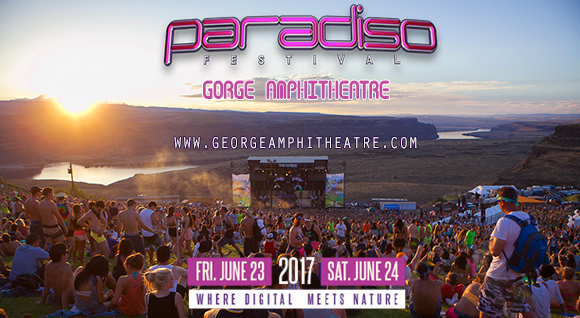 Escape the world of the normal life and head to paradise this Summer! It's time to pull together and join the movement of music and appreciating the natural beauty that surrounds us.
Dancing to live music is one of the biggest ways to express ourselves and celebrate the unity that is within us… Life is ever-changing so why not break free of the rat race, Paradiso 2017 invites you to come along to the Gorge Amphitheatre for the 23rd & 24th June – forget your troubles behind and get ready for a weekend of pure fun!