Gorge Amphitheatre | Quincy, Washington
Seven Lions presents Chronicles III at the Gorge Amphitheatre on Saturday, September 11th 2021.
"The Gorge is one of my favorite venues in the world, and I am beyond stoked and humbled to be bringing Chronicles 3 there. I'll be joined by NGHTMRE, Jason Ross, Trivecta and Gem & Tauri Music. I'll also be playing two sets – the closing set and the opening Observatory set. In the spirit of a Chronicles event, we will have brand-new art installations and interactive experiences for you to explore." -Seven Lions. Grab some tickets now to this unforgettable Seven Lions gig!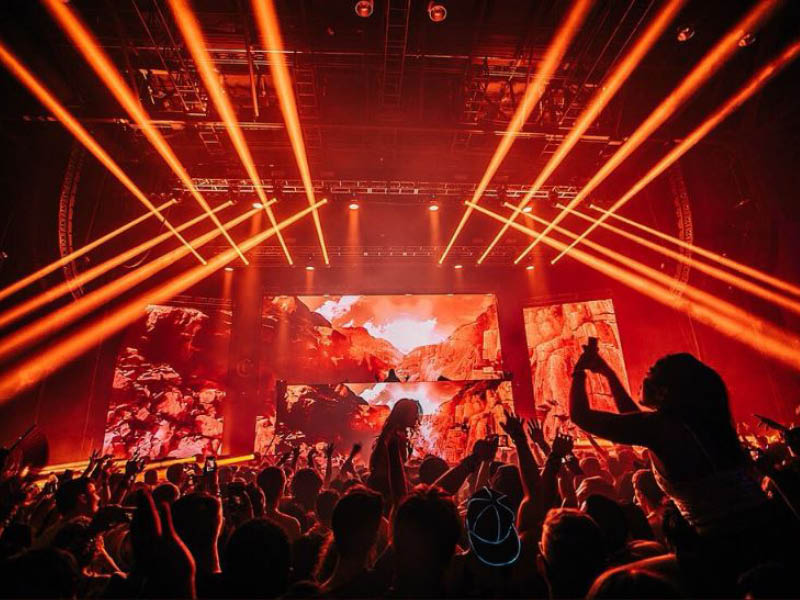 Members of the Pride, from near and far, descend upon The Gorge for a night brimming with stunning beats, Chronicles III is finally here. So far, the line-up is Seven Lions, opening and closing sets with Nghtmre, Boombox Cartel, Jason Ross, Mitis, Trivecta, Gem & Tauri. It's important to note that this is just a taste of what's in store for those who plan to attend, as more artists will be unveiled on the second phase of the lineup that Seven Lions said would be "coming soon."
Seven Lions is Jeff Montalvo, an EDM artist whose musical style combines the diverse sounds of trance, melodic dubstep, drum and bass, glitch hop, and electro house. His latest EP, 1999, came out in February 2021, featuring old school trance remixes of some of the biggest tracks in his back catalog, including his 2016 collaboration with ILLENIUM, Said The Sky and HALIENE, "Rush Over Me." The producer says he decided to remake the records as late '90s and early 2000s trance remixes because he's always been drawn to that time of raving, noting that the EP's title is a nod to that era, even though he joined the scene around 2007.