Gorge Amphitheatre | Quincy, Washington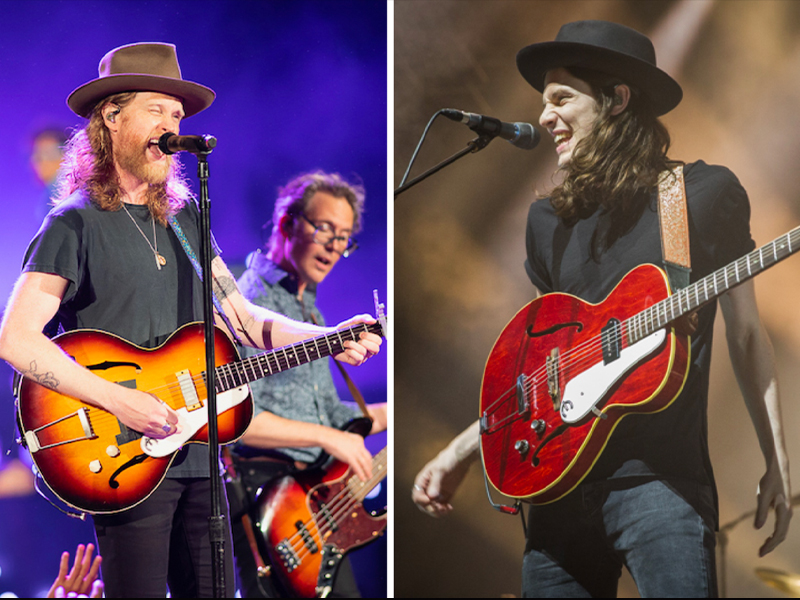 As autumn comes, so as the indie folk season! The fall feelings are early at the Gorge Amphitheatre this September 8 as The Lumineers and James Bay give you a night of warm music and mellow jamming. With The Lumineers' "you're like in a cinematic coming-of-age movie" songs such as "Brightside," "Never Really Mine," "Rollercoaster," and "Where We Are," it is sure that you will unwind. To soothe you completely, James Bay performs his very affectionate songs such as "Let It Go," "Hold Back the River," and "Give Me the Reason," among many others. Many look forward to this concert, so do not miss the chance and buy tickets now! Follow the "Get Tickets" link to do so.
With a simplistic music style, The Lumineers dominates the indie folk movement, organically blending rock, folk, and Americana styles. The band first made waves after the release of "Ho Hey," which caught the attention of many listeners and critics in 2011. This was followed by a successful debut with their self-titled album in 2012, which peaked in the top two on Billboard 200. Their second album, "Cleopatra," would break their first-held record with hit songs such as "Ophelia," "Cleopatra," "Angela," and "Sleep on the Floor." It topped the UK Albums chart and Billboard 200. Their third and fourth album, "III" and "Brightside," followed the footsteps of the past albums and are well-received. With Wesley Schultz and Jeremiah Fraites at the helm, the band will surely capture more hearts in their future endeavors.
In his blues and soul music, James Bay delivers moving and hauntingly beautiful folk-pop with a pleasant, raspy voice. Prior to actually releasing his debut studio album, "Chaos and the Calm," he released his platinum-certified single "Hold Back the River" in 2014. The song was a huge hit which led to the album debuting at number one in the United Kingdom and at number 15 in the United States. Bay won the "Critics' Choice" at the Brit Awards in February 2015 for this album. His sophomore album "Electric Light" followed suit in 2018. In this record, a slight change of style, Bay did with hip-hop spoken-word skits combined with his generic mellow singing. His most recent album is "Leap," released in 2022, which was warm and soothing.
On this year's The Lumineers tour with James Bay, the artists will be performing at the Gorge Amphitheatre on Friday, September 8. Catch this concert and buy tickets now!