Gorge Amphitheatre | Quincy, Washington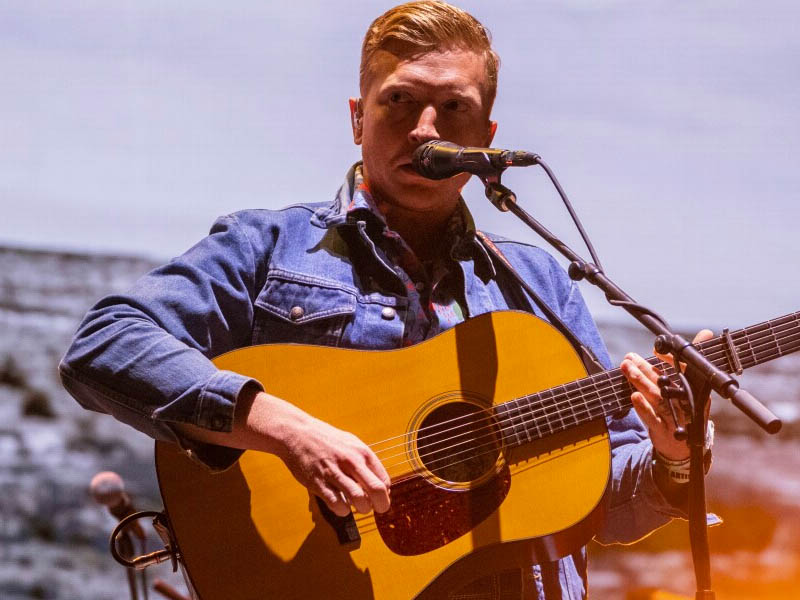 His sold-out Mule Pull '24 Tour is such a hit, that he's adding several more dates to his highly-awaited 2024 trek! When Tyler Childers's shows for 2024 went on sale, he immediately sold out almost all his dates! But fans can get more opportunities to see the country-bluegrass sensation as he just announced 23 more dates for the summer! Lucky for fans in Washington, Tyler Childers will be making a coveted stop in Grant County! Yes, you've guessed it: the prolific Grammy-nominated singer-songwriter is set to conquer the breathtaking Gorge Amphitheater! On Friday, 23rd August 2024, see Tyler Childers, along with his special guest Nathaniel Rateliff and The Night Sweats, will deliver his incredible staples, such as "All Your'n," "Feathered Indians," "In Your Love," and many more! Aside from his outstanding career-spanning hits, Childers is also set to perform some iconic hits from his recently released effort, Rustin' in the Rain! If you have a taste for neotraditional country music, you should hurry and score your tickets before it's too late!
Tyler Childers' Mule Pull '24 Tour is currently one of the most highly-anticipated string of shows for 2024. The sold-out outing, which kicks off in April, added 23 more shows, totaling up to over 30 shows across North America. One of Childers' last stops includes a coveted outdoor concert at the gorgeous Gorge Amphitheater. Regarded as one of the most beautiful and breathtaking venues in the world, the Gorge Amphitheater is the perfect destination to host a high-energy set from country and bluegrass sensation. This 2024, Childers is pretty much a hot commodity, with his shows selling out as soon as tickets went on sale last fall.
With his hits taking over the airwaves, Childers is headed towards unbelievable stardom. Performing in arenas and vast concert grounds for 2024, he's set to become one of the biggest names in country music. The Kentucky native is anticipated to deliver a plethora of his career-spanning staples from albums like Purgatory, Country Squire, Liong Violent History, and Can I Take My Hounds to Heaven? Moreover, his latest album, Rustin' In the Rain, is also set to take precedence on his upcoming setlist. The 2023 effort belted out numerous hits, including his Billboard Hot 100 debut single, "In Your Love." Yes, you've read that right, the sensational country star -known for his neotraditional and bluegrass leanings - has made his phenomenal debut on the Billboard Hot 100 when the single peaked at number 43. Aside from the mainstream chart, "In Your Love" also entered several other categories, such as the Hot Country Songs, Country Airplay, and Adult Alternative Airplay chart.
For his show at the Gorge Amphitheater, Tyler Childers brings along Nathaniel Rateliff and the Night Sweats as his special guests. The folk powerhouse has also spent the better part of 2023 on the road – they were promoting their latest effort, The Future, which made waves on the music charts across the world. Fans can definitely anticipate an exhilarating set since these touring veterans are not only known for their incredible American and vintage R&B hits but also their outstanding musicianship, tightness, and overall stage presence.
If you're keen on having a great night out during the summer, you should really check out Tyler Childers's highly-anticipated show at the Gorge Amphitheater. Like all his other shows, the concert on Friday, 23rd August 2024, is also bound to sell out. So hurry and grab your tickets through the Get Tickets link!