Gorge Amphitheatre | Quincy, Washington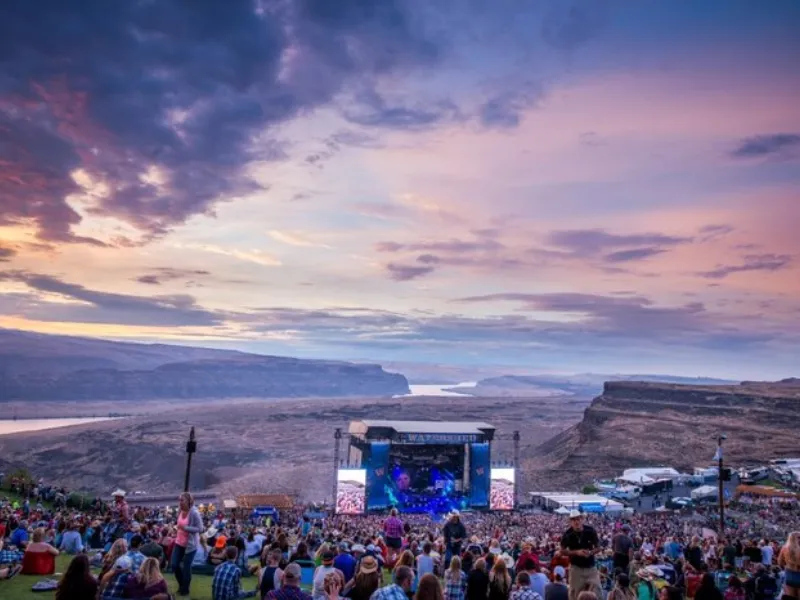 Attention, all Shedders - it's that time of the year again! 3-Day Passes are now available for next year's Watershed Festival, which will be held at the iconic Gorge Amphitheater in Central Washington from August 2nd to 4th of 2024. Twelve years and going strong, this annual festival will proudly feature a selection of country music performers who will rock the stage and bring audiences foot-stomping performances. That's not all! This series of concert events will be accompanied by an abundance of activities ranging from games, camping areas, waterparks, markets and so much more! Stay tuned for announcements of the official lineup along with fresh new activities that will be held in next year's event. Don't let this opportunity pass. Wrap up your weekend the best way possible with fellow Shedders across the state! Purchase your three-day passes and wristbands now to gain access to the sickest Watershed Festival held in Washington!
Once again, the Watershed Festival will be held at the Gorge Amphitheatre in Washington from August 2nd to 4th of 2024! The exclusive three-day pass provides access to all days of the weekend-long event.
Since its debut almost a decade ago, the Watershed Festival has welcomed visitors from throughout the country for three days of fun events, camping, and, musical performances as the main highlight. Moreover, the festival offers a multi-stage concert every day that showcases the depth and variety of country music, including its fusions, sub-genres, and other alternative forms.
Country music DJ Dee Jay Silver has performed at all eight Watershed festivals for the past thirteen years and has claimed that the event gets bigger each year. "Watershed has become its own entity. I live the best of both worlds. I get to play Watershed by day and Hakkasan - a mega-nightclub at MGM Grand in Las Vegas - at night. It's a really cool thing to do; to perform for so many people," he mentions.
"Watershed is a destination. It's not easy to get to, and now it's become a way of life for these country music fans. They call each other Shedders, for God's sake! It's cool to see people from all fifty states – it's amazing," The Spokesman-Review shares.
Before the shows, viewers will be able to participate in a wide range of activities scattered across the event grounds. Although next year's ventures are still in the works, here is a quick glimpse of the previous event's roster of available activities:
Campsite Contest
Waterslide
Festival Fare
Kickoff Party
Misting Stations
'Shedder Market
Official 'Shedder Gear
Lawn Games
The Dating Game
T-Mobile Magenta Lounge
Trading Post
Redneck Waterpark
Photo Opp
White Claw Photo Moment
Shedderville
Lean back and take in the scenery around the Gorge Amphitheatre. The site, which overlooks the Columbia River Gorge, provides a panoramic vista of canyons, farms, and waterways that is incredible to see in person.
Wrap up your weekend the right way with fellow Shedders across the state! Secure your three-day passes and wristbands as soon as possible for the greatest Watershed Festival at the Gorge Amphitheatre in Washington!