Gorge Amphitheatre | Quincy, Washington
Calling all Country Shedders! The Watershed Festival is back at the Gorge Amphitheatre from Friday, July 29th to Sunday, July 31st, 2022. Get your 3-Day Pass right here! The biggest and best Country festival in the state, and one of the best in the country. You have got to be there, as this is not to be missed. While the lineup hasn't been announced, it's always epic, and they must up the ante every year, considering last year's main stage headliners were, Tim McGraw, Dierks Bentley, and Thomas Rhett… it's going to be a challenge to up that!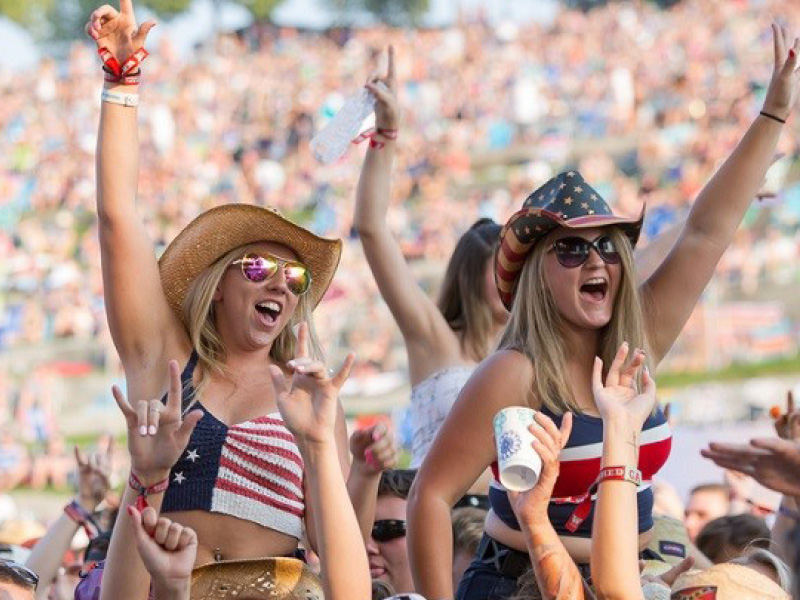 Watershed music festival is a country music festival at the Gorge Amphitheatre in Washington state. It is one of the best country music festivals in the country at one of the best music venues in the country, so it cannot be missed! The first Watershed took place in 2012, so this year marks 10 years, and you know that means big!
"We're not trying to be anything more than Watershed. It's going to have its own unique signature. It's got the beauty of the Gorge, and the Columbia River. It's something that can't be duplicated anywhere else."
The top three tips for your three days of music mayhem…
1. Hydration will be key. Summer temperatures at the Gorge are typically between 80 and 100 degrees.
2. Take Monday off. At Watershed, music runs Friday through Sunday. For this reason, most people take Friday off work. In addition, be sure to take Monday off too. You will be exhausted after the long weekend and will thank yourself for this extra day of rest.
3. Comfort over Fashion for shoes. You may be tempted to break out your cowboy boots or strappy sandals. However, comfort is essential for footwear at watershed. The walk to and from camp is around a mile each way, and you will be on your feet all day.
For you early risers, get your zen on and get your day started right with morning yoga! Yoga sessions generally happening daily from 11:15am at the Pivot. And while you wander around the huge park at the Gorge, be sure you don't miss out on all the fun activities, need a spot to cool off? Bring your swimsuit and take a ride down the giant waterslide! They might have even added a second one… Then there is the party, not just any dance party… party it up and dance to your favorite hits on a dance floor filled with foam! Or stop by and grab a cold craft beer and check out one of the many free arcade games inside the Craft Beer tent.
2022 headliners are Morgan Wallen, Miranda Lambert and Kane Brown, and everyone else playing the festival's two stages are, Lauren Alaina, Tenille Arts, Callista Clark, Jessie James Decker, current Billboard Country Airplay chart-topper Jordan Davis, Caylee Hammack, LOCASH, Jake Owen, Michael Ray, Chase Rice, Jameson Rodgers, Runaway June, Dylan Scott, Tenille Townes, Hailey Whitters and Dee Jay Silver. Additional performers will be announced soon…