Gorge Amphitheatre | Quincy, Washington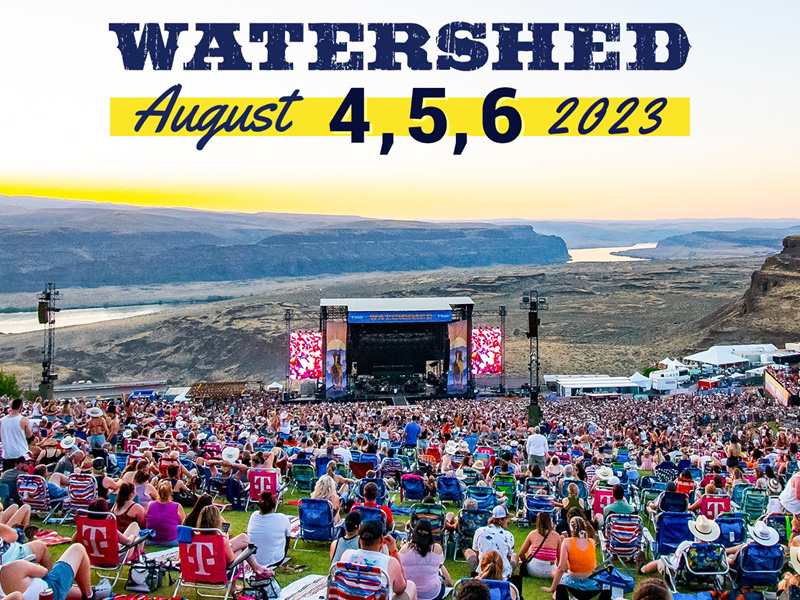 Country Shedders, unite! The Gorge Amphitheatre will host the Watershed Festival from Friday, August 4th through Sunday, August 6th, 2023. Get your 3-Day Pass here! The state's largest and best country music event, as well as one of the best in the country, so, you really must attend this is not to be missed festival. The lineup is out, and it's fantastic as usual! Speed of Sound superstar, Keith Urban, rock-tinged hitmaker Luke Bryan, and high-flying Cody Johnson are your three main stage headliners. So, get your tickets and get ready for a fantastic weekend at Watershed Festival!
Joining your 2023 headliners is, Carly Pearce, who recently received her first Grammy nomination for her Ashley McBryde duet "Never Wanted to Be That Girl." Parker McCollum and Lainey Wilson are rising stars, as are former "The Voice" finalist Kameron Marlowe and Ernest and Niko Moon, who were once songwriters-for-the-stars.
Warren Zeiders, Wade Bowen, Travis Denning, Kylie Morgan, Conner Smith, DJ Rod Youree, George Birge, Aaron Raitiere, Alexander Ludwig, Pillbox Patti, Chayce Beckham, Madeline Edwards, Ben Chapman, Avery Anna, Ella Langley, Landon Parker, Ben Burgess, Peytan Porter, Carter Faith, and Lauren Watkins will also be performing.
The Watershed country music festival is held at Washington's Gorge Amphitheatre. It is one of the top country music festivals in the country and takes place at one of the best music venues in the country, so don't miss it!
The top three suggestions for your three-day saddle ride of fun...
1. Hydration will be critical. Summer temperatures in the Gorge generally range from a steamy 80 to a scorching 100 degrees.
2. Take the day off on Monday. Music is played at Watershed from Friday to Sunday. As a result, most people take Friday off from work. Also, don't forget to take Monday off. You'll be fatigued after the long weekend and grateful for the extra day of rest.
3. Convenience over style in your choices of footwear. You could be tempted to wear cowboy boots or strappy sandals. However, comfort is critical for watershed footwear. The walk to and from camp is approximately a mile each way, and you will be on your feet the whole day.