Gorge Amphitheatre | Quincy, Washington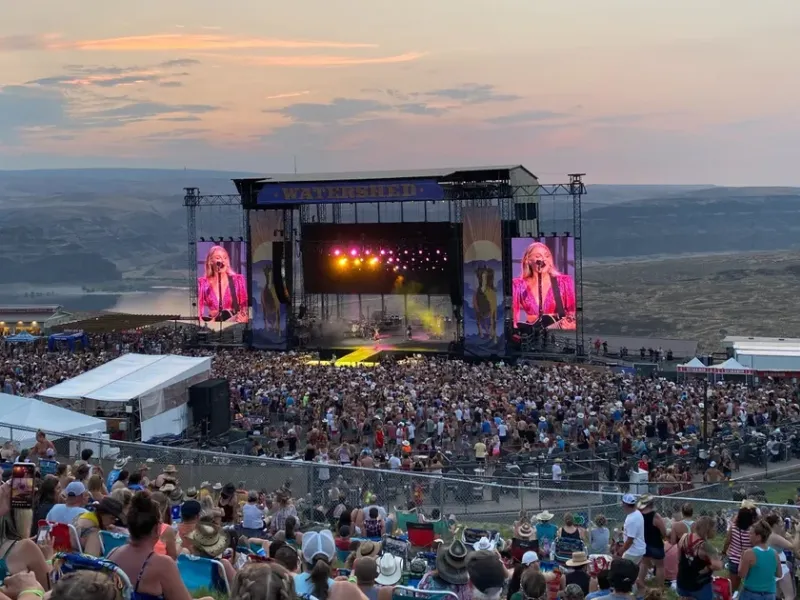 Shedders, start making your way to Central Washington! The Watershed Festival is set to take place at the Gorge Amphitheater, and it kicks off on Friday, August 2nd of next year. This annual festival has been at it for almost twelve years and has never failed to feature the hottest roster of country music artists. Watch out for other activities including marketplaces, games, campgrounds, waterparks, and much more! With so much in store, you'd be a fool to let this chance slip by! Visit the Grant County outdoor concert venue for an exceptional view of the great canyons alongside the Columbia River in this once-in-a-lifetime live event. Purchase your festival passes and secure your wristbands now as you get ready to participate in the most outrageous Watershed Festival ever staged in Washington! Don't forget to stay tuned for more updates regarding announcements of the official lineup and other brand-new events.
It's that time of the year again, folks! The annual Watershed Festival will be held at the Gorge Amphitheatre in Washington on August 2nd next year!
Many people are eager to participate in this annual festival as it offers an astounding lineup of country singers alongside a variety of activities to explore.
"Watershed is a destination. It's not easy to get to, and now it's become a way of life for these country music fans. They call each other Shedders, for God's sake! It's cool to see people from all fifty states – it's amazing," The Spokesman-Review shares.
A decade has passed and the Watershed Festival continues to welcome visitors from throughout the country for three days of fun events, camping, and musical performances as the main highlight. Moreover, the festival offers a multi-stage concert daily that showcases the depth and variety of country music, including its fusions, sub-genres, and other alternative forms.
The 2024 lineup is yet to be announced, so check back with us soon for the most recent artist reveals! See last year's lineup to get a glimpse of what to expect for the live musical performances:
Headliners
Cody Johnson
Keith Urban
Lainey Wilson
T-Mobile Main Stage
Carly Pearce
Parker McCollum
Kameron Marlowe
Ernest
Niko Moon
Warren Zeiders
Wade Bowen
Travis Denning
Tennille Townes
Kylie Morgan
Conner Smith
DJ Rod Youree
Next From Nashville
Mackenzie Porter
George Birge
Aaron Raitiere
Alexander Ludwig
Pillbox Patti
Chayce Beckham
Madeline Edwards
Ben Chapman
Avery Anna
Ella Langley
Landon Parker
Ben Burgess
Peytan Porter
Carter Faith
Lauren Watkins
Prior to these musical performances, viewers get the chance to roam the venue and participate in a wide range of activities scattered across the event grounds. Lean back and take in the scenery around the Gorge Amphitheatre. The site, which overlooks the Columbia River Gorge, provides a panoramic vista of canyons, farms, and waterways that is incredible to see in person.
Finish your weekend with a blast and invite your friends from across the state to this wild night of music and activities! Secure your tickets as soon as possible for the greatest Watershed Festival at the Gorge Amphitheatre in Washington!