Gorge Amphitheatre | Quincy, Washington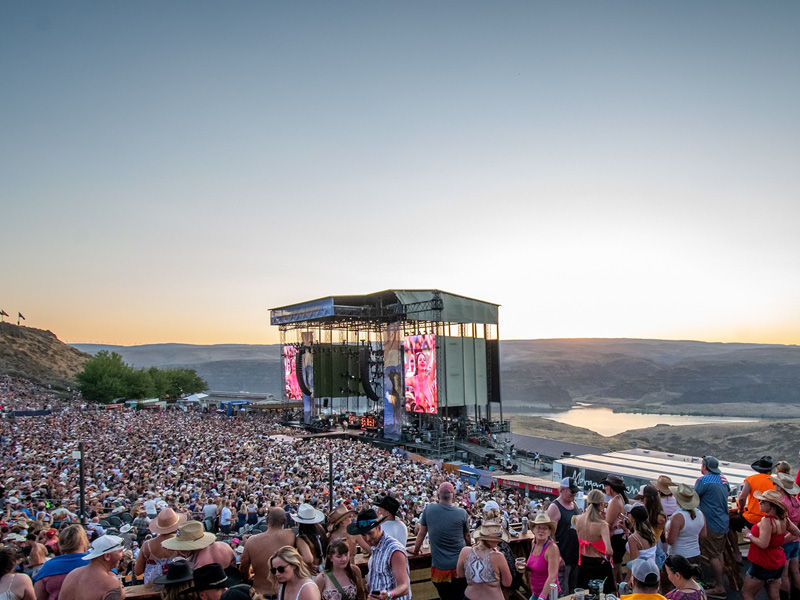 On Saturday, August 5, 2023, the Gorge Amphitheatre will host the second day of the Watershed Festival. Book your tickets now, since the weather is expected to rise from 80 to 100 degrees, the Main Stage will feature an expanded roster, and the Nashville stage will feature some of the best new artists... If you can only do one thing today, make it this one! So put on your Stetsons, some comfy sneakers to match your short denim shorts, and practice your Line Dancing!
The Watershed Music Festival is Washington State's Country music festival, hosted every year at the Gorge Amphitheatre, and is one of the top Country music festivals in the country, if not the best in the state, and it is held at one of the best music venues in the country, so don't miss it!
The headliners for your 2023 Watershed event are Luke Bryan, Cody Johnson, and Keith Urban. On the main stage of the three-day two-stage festival, Wade Bowen, Travis Denning, Ernest, Kameron Marlowe, Parker McCollum, Niko Moon, Kylie Morgan, Carly Pearce, Conner Smith, Tenille Townes, Lainey Wilson, DJ Rod Youree, and Warren Zeiders will also perform. Watershed's powerful second stage program "Next From Nashville" will include trending newcomers. Among those appearing are Avery Anna, Chayce Beckham, George Birge, Ben Burgess, Ben Chapman, Madeline Edwards, Carter Faith, Ella Langley, Alexander Ludwig, Landon Parker, Pillbox Patti, MacKenzie Porter, Peytan Porter, Aaron Raitiere, and Lauren Watkins.
And while you're wandering through the massive park at the Gorge, make sure you don't miss out on all the exciting activities. It's going to be hot, so pack your swimsuit and take a ride down the gigantic waterslide! Or go to a party, and not just any party... Party it up and dance to your favorite hits on a foam-filled dance floor! Or you may simply relax with an icy cold craft drink and play one of the numerous free arcade games available inside the Craft Beer tent.