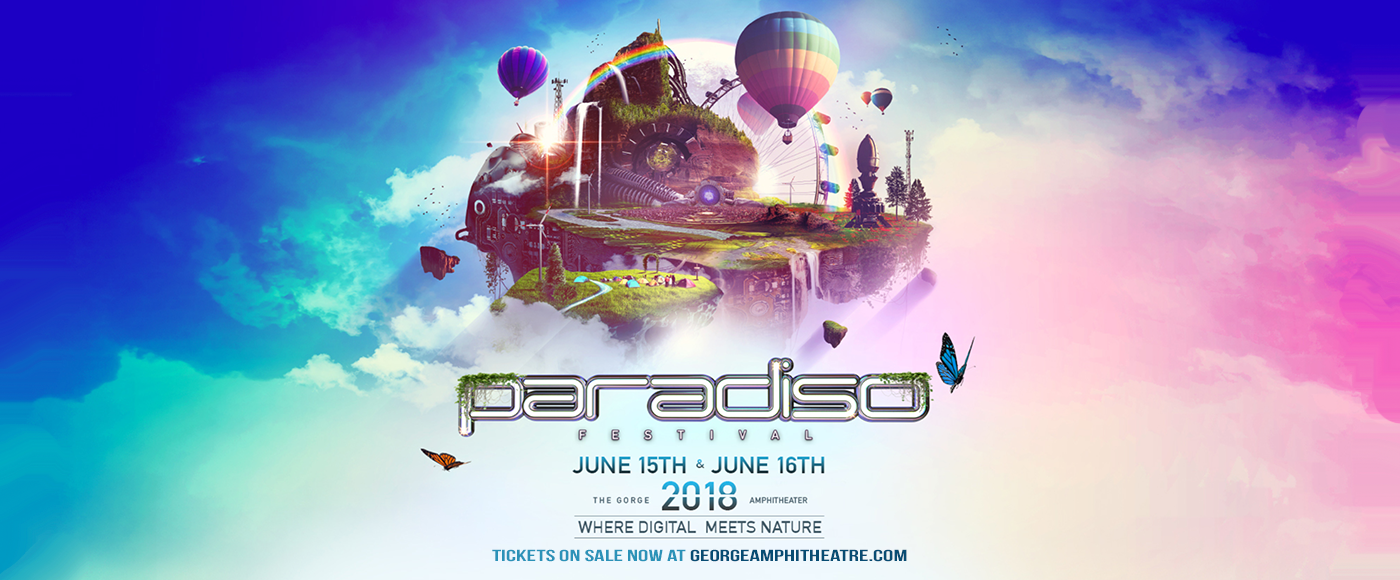 The Pacific Northwest's largest EDM festival, Paradiso truly is a haven for dance music-lovers! Known for its stacked line-ups (previous headliners include Kaskade, Porter Robinson, Tiesto, Bass Nectar, Above & Beyond, Zedd, Krewella, Skrillex, Armin Van Buuren and many more) and conscious vibes, Paradiso is "where digital meets nature" – a euphoric utopia on the Columbia River! Since its inception in 2012, revellers from all over the globe have travelled annually to the world-renowned Gorge Ampitheater for Paradiso Festival, finding not only the hottest EDM acts on the scene, but unparalleled natural beauty and an escape to a new way of life!
Tailor your Paradiso experience to whatever works for you: individual passes are available for day visitors for Friday and Saturday, 2-day day passes are also available for festival-goers, or there are 2-day camping passes for those who want the full Paradiso experience! Take your pick from the list below:
Paradiso Festival Tickets: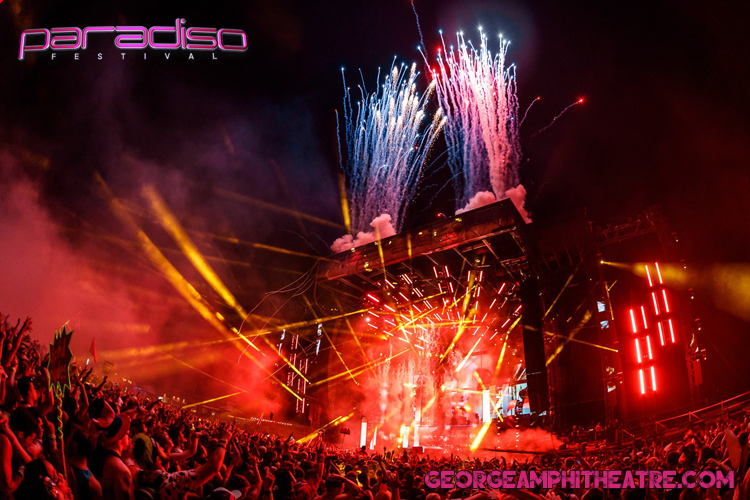 "Paradiso is heaven on earth for ravers both old and new"
– youredm.com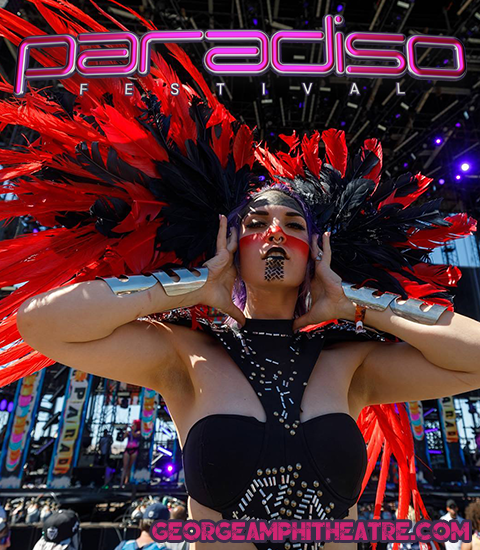 Overlooking the breathtaking bounty of the Cascade Range, Gorge Amphitheatre is one of the world's hottest spots for live music, and a natural fit for the idyllic wonderland that is Paradiso Festival! With a dream roster of EDM's biggest talents that gets stronger year-upon-year, this 2-day party brings together 20,000 fans for the biggest dance-fest of the summer! Pack up all your troubles and dedicate yourself to bliss – this is life, but not as you know it! Paradiso may be dedicated to bringing you the best music around, but it doesn't stop there – when you take a break from dancing, make sure to check out some of the thrilling white-knuckle rides on offer for the inner adventurer in all of us! As well as aural stimulation, Paradiso brings you a visual extravaganza, with avant-garde art installations to tickle your senses, and walkabout artists to bring your fantasies to life!
An immersive playground that allows imaginations to run wild, Paradiso is an escape from the day-to-day – a candy-colored whirlwind of inspiration, innovation and elevation. Where creativity runs free and all are welcome, where the humdrum is banished and dreams can come true…
BOOK YOUR TICKETS NOW FOR THE EDM EVENT OF THE YEAR!!!