With the recent and unprecedented times of Covid-19, many live concerts, musicals and theatre performances have been affected. But with the on going creativity that exists within the arts industry, many venues, artists and performers have put their heads together to develop an entirely new and exclusive way for their dedicated fans to enjoy.
Virtual Experiences have also become the latest and exciting way to enjoy music are many of these Virtual Experiences are now available to book at the Gorge Amphitheatre. With a wide range of experiences to choose from, there's no shortage of entertainment.
So if you've been missing live music or want to fill your time with something out of the ordinary, why not make a booking for a Virtual Experience?!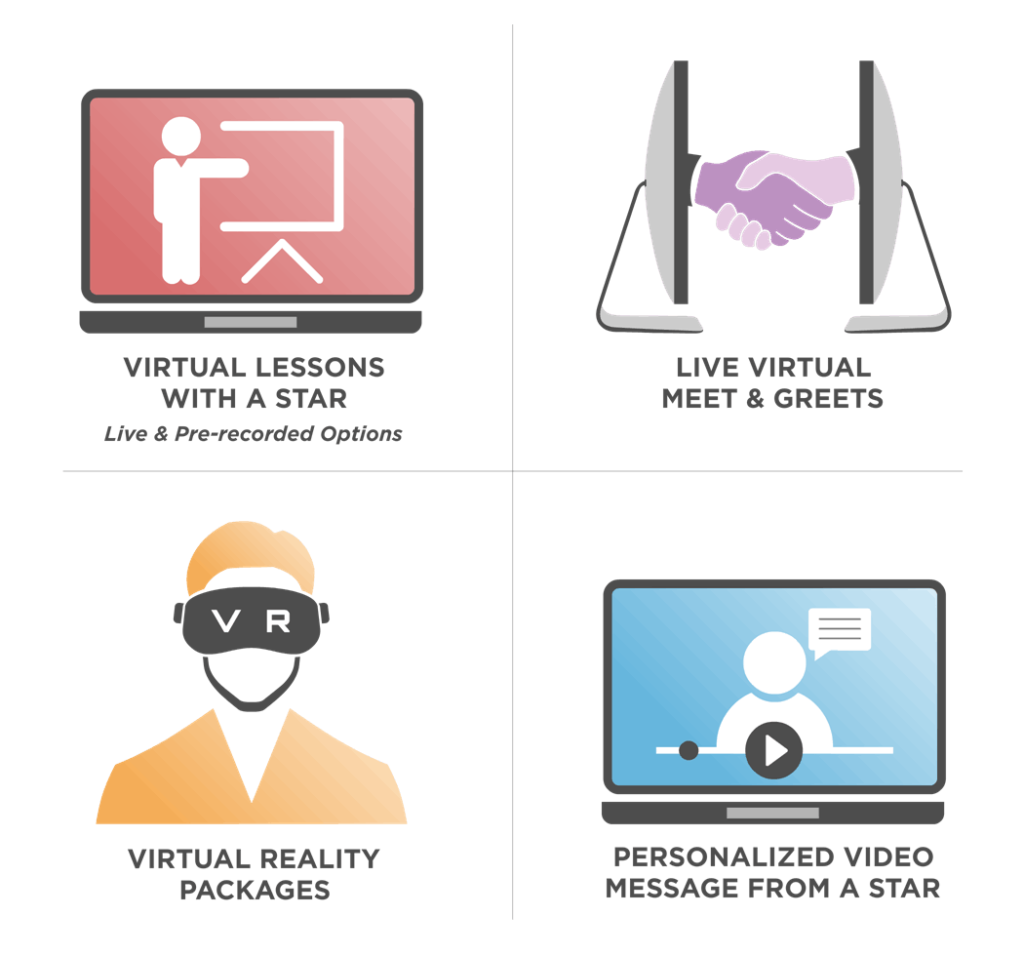 Virtual Concerts are an unforgettable way to see a live concert from the comfort of your living room.
With the help of a dedicated Virtual VIP Host who will guide your experience, you can now book a live-steam concert. These are a great way to get up, close and personal with your favorite band or singer, like never ever seen before.
There's no doubt this will be an experience that you will never forget as they perform just for you.
Ready to enjoy live music again? Give yourself a treat by booking a Virtual Concert.
Virtual Lesson
Perhaps you want to develop on your vocal skills, or learn a new instrument, you will now be able to do just that, with your favorite artist as your very own tutor.
Yes thats right – many superstar names from the likes of Christina Aguilera are giving fans the opportunity to experience a Virtual Lesson. And even some of the biggest Electronic names have gotten on board, so if you're wanting to learn how to DJ – here's your chance!
Video Message
Wish you could get a personalized message from your favorite artist?! Well now you can with Virtual Video Messages.
Many A-listers are giving fans the chance to receive a video message straight from them to you. As well as this incredible opportunity, many music fans are using this to send a Video Message to a loved one.
So, if you have a friend or family member who's birthday is coming up – why not send them a Video message as a perfect and unique gift?!
Meet-and-greet
So many of us dream of meeting our idols, now Virtual Experiences are turning your dreams into reality with a once in a life time meet and greet! Can you believe it?! By booking this incredible option, you will be able to talk to your favorite musicians by the magic of the internet.
If you have a question you've been waiting to ask, or maybe you have been longing just to hang out with your favorite celebrity – check out the Meet-and-greet Virtual Experience.

With so many out of this world online events taking place, you can capture the magic and promote your love for music with Gorge Amphitheatre's Virtual Experiences.
As well as giving yourself the opportunity of a lifetime, you will also be helping to support the music industry. It's a win – win – see the incredible selection of Virtual Experiences available and make 2020 a year you will never forget.