Gorge Amphitheatre | Quincy, Washington

This summer, the legendary Joni Mitchell is set to headline a once-in-a-lifetime show at the Gorge Amphitheatre! The show, which also features Grammy Award-winning singer-songwriter Brandi Carlile, is set to take place at the gorgeous Gorge Amphitheatre on Saturday, 10th June 2023! If you're a Joni Mitchell fan, this is a rare opportunity for you to see one of the greatest songwriters who ever lived perform live on stage! The show at the Gorge Amphitheater is Mitchell's first concert in over a decade! So hurry and grab your tickets now to see the Joni Jam featuring Joni Mitchell and Brandi Carlile at the Gorge Amphitheatre!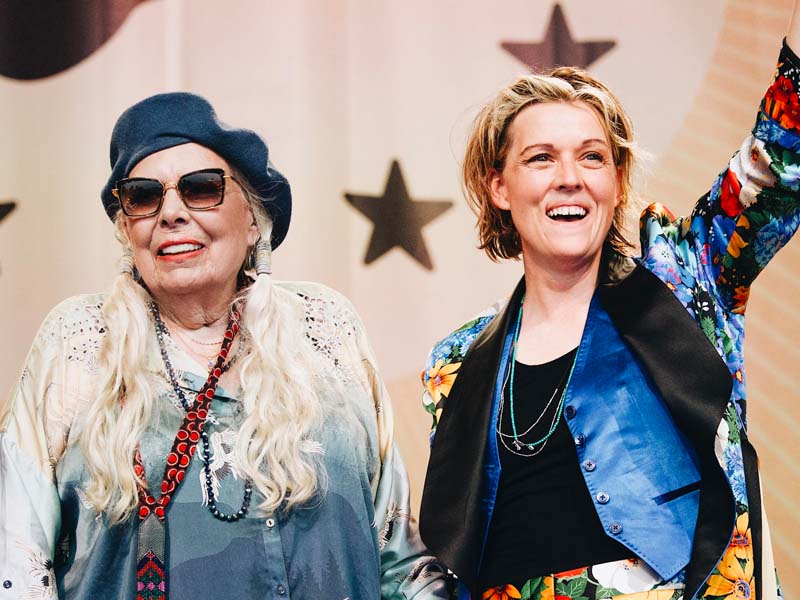 This summer, the Gorge Amphitheatre brings a concert series, Echoes Through the Canyon. The shows will feature a two-night female-led rock spectacle. On Saturday, 10th June 2023, Gorge Amphitheatre will host the Joni Jam featuring ten-time Grammy Award-winning singer and Rock and Roll Hall of Fame inductee Joni Mitchell. She's regarded as one of the greatest singer-songwriters of all time. It's been a decade since she performed, but this summer, she's making her phenomenal return to the stage. In a statement, fellow Grammy Award-winning artist Brandi Carlile expressed her excitement about sharing the stage with the legend. "No one's been able to buy a ticket to see Joni Mitchell play in 20 years – so this is enormous."
Joni Mitchell emerged in the music scene in 1964. The folk-rock artist has penned hits like "Big Yellow Taxi," "Woodstock," "Help Me," and "Free Man in Paris." These songs helped shape a generation thanks to Mitchell's songs of philosophy, womanhood, romance, and more. Meanwhile, her fourth album, Blue, has been regarded as one of the greatest albums of all time. Mitchell, whose genre mainly focuses on folk and rock, has also explored various influences from jazz, pop, and electronic music. She has released 19 highly-acclaimed studio albums, sold over eight million copies in the U.S. and U.K., won ten Grammy Awards, and three Juno Music Awards. She has been inducted into the Songwriters Hall of Fame, Rock and Roll Hall of Fame, and Grammy Hall of Fame.
Tickets to see the legendary Joni Mitchell at the Gorge Amphitheatre on Saturday, 10th June 2023, are now available! Tickets are moving fast, so you better hurry and score your tickets now before it's too late!