Gorge Amphitheatre | Quincy, Washington
This summer, something incredible is taking place at the Gorge Amphitheatre! On June 9th and 10th, Washington's prime entertainment destination will host a two-day female-led rock extravaganza featuring the illustrious and legendary Brandi Carlile! The event, titled Echoes Through the Canyon, will feature performances by the Rock and Roll Hall of Famer Brandi Carlile and folk-rock legend Joni Mitchell. This event marks Mitchell's return to the stage after a decade, and it has been made possible thanks to Carlile's annual Echoes series! And, of course, this unprecedented show is set to feature all the hits and fan favorites! So hurry and grab your 2-Day Lawn Pass now to Echoes Through The Canyon!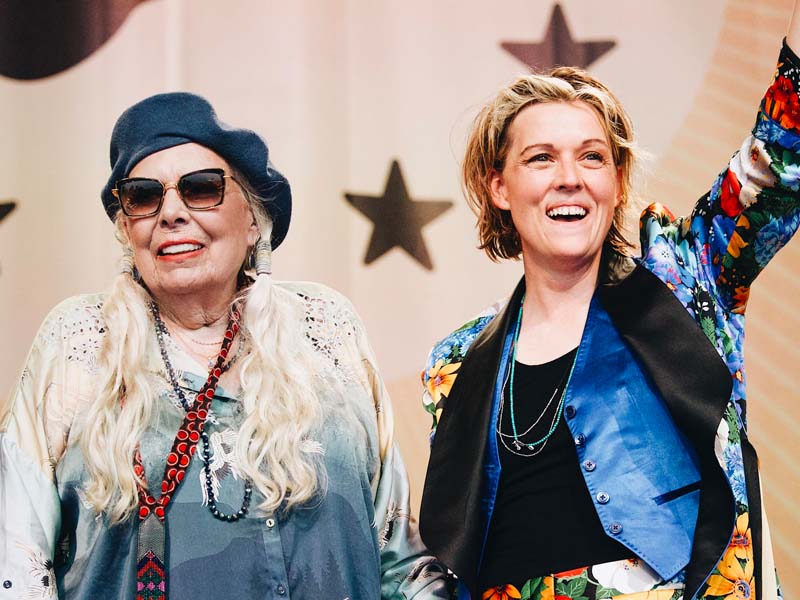 This summer, Brandi Carlile's annual folk-rock festival, Echoes Through the Canyon, includes the "Joni Jam." This much-anticipated show will be graced by special guests, plus the phenomenal return of fellow Rock and Roll Hall of Famer Joni Mitchell. During an interview, Carlile recounted how this momentous show was set. "I told her I wanted to do another show. She said, 'I want to play again.'" And just like that, the Echoes series takes place at the gorgeous Gorge Amphitheatre, which can host up to 27,000 festival goers. Carlile added that the amphitheater is "one of the most beautiful venues in the world." She also expressed her excitement for her on-stage reunion with the folk performer. Mitchell has been regarded as one of the greatest songwriters of all time. "Joni Mitchell is going to play. No one's been able to buy a ticket to see Joni Mitchell play in 20 years," Carlile said. Echoes Through the Canyon will feature Carlile and friends on June 9th and the long-awaited Joni Jam on June 10th. Carlile and Mitchell were inducted into the Rock and Roll Hall of Fame for their solo works. In 2021, Carlile performed a tribute to Jon Mitchell by singing a cover of "River" at the Kennedy Center Honors.
Tickets to Echoes Through The Canyon's 2-day Lawn Pass at the Gorge Amphitheatre are now up for grabs!