Gorge Amphitheatre Information
One of America's premier outdoor concert venues, The Gorge Amphitheatre is a 20,000 plus seat concert venue that has played host to some big name performers such as Coldplay, Dave Matthews Band, Pearl Jam, Nickelback, The Police and more. The Gorge Amphitheatre is located in the rural town of Gorge above the Columbia River in Washington, just 10 miles northeast of Quincy.
The Gorge Amphitheatre is also one of the most scenic concert locations in the world offering spectacular river gorge views and concert friendly summer weather as well as lawn terrace seating. Don't believe us? See for yourself…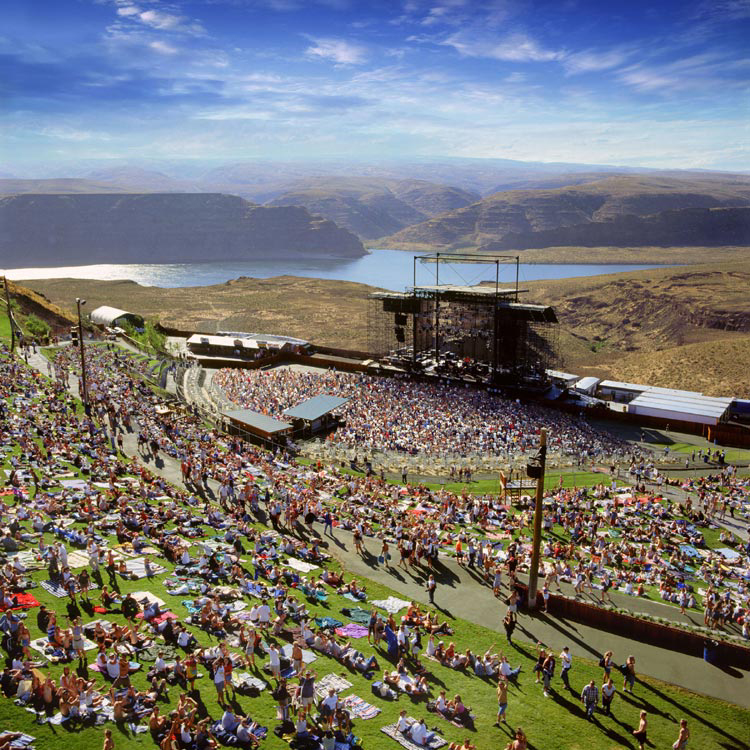 Apart from drawing big name performers, the Gorge Amphitheater has also played host to popular music festivals such as The Area:One, The Sasquatch! Music Festival, Area2 Festival, Lilith Fair, Ozzfest, The Vans Warped Tour and Creation festival. The Sasquatch! Music festival takes place on an annual schedule every year on the Memorial Day weekend.
For a list of rules and further info on the venue please see Gorge Amphitheatre rules
For performing art fans and music fans planning to attend a concert at the Gorge, there are quite a few accommodation options available. Fans can either choose to camp on site the night before or on the night of the concert or they can choose to stay at hotels that offer modern amenities and all facilities and are just a stone's throw away from the Amphitheatre. There are hotels available to cater to different budget ranges. For those who prefer to stay away from the scene of action, there are plenty of hotel lodgings to suit every budget in Quincy.